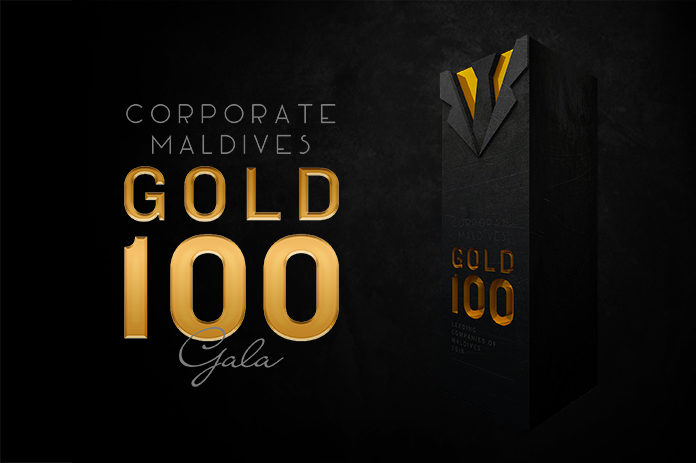 Corporate Maldives GOLD 100 GALA, the most exclusive invite-only business networking event to take place in the Maldives will be held tonight, 21st February 2017, at Kurumba Maldives.
With a confirmed attendance list of over 150 top level executives from the leading companies of the Maldives and special VIP guests, the first issue of Corporate Maldives GOLD 100 Magazine will be unveiled at the Gala, and awards will be presented to the GOLD 100 companies. Dr. Azeema Adam, Governor, Maldives Monetary Authority has been confirmed as Chief Guest for GOLD 100 Gala.

The recipients of Corporate Maldives GOLD 100 Lifetime Achievement Awards, to recognize visionary business leaders who have made significant contributions to the Maldivian business community, will also be announced at the Gala and the recipients will be presented a special award.
Bank of Maldives is the Platinum Partner of GOLD 100 GALA. Dhiraagu, Allied Insurance, MWSC & MTCC are the Gold Partners of this event. GOLD 100 GALA is supported by Ministry of Finance & Treasury, Maldives Monetary Authority, Maldives Stock Exchange & Capital Market Development Authority.