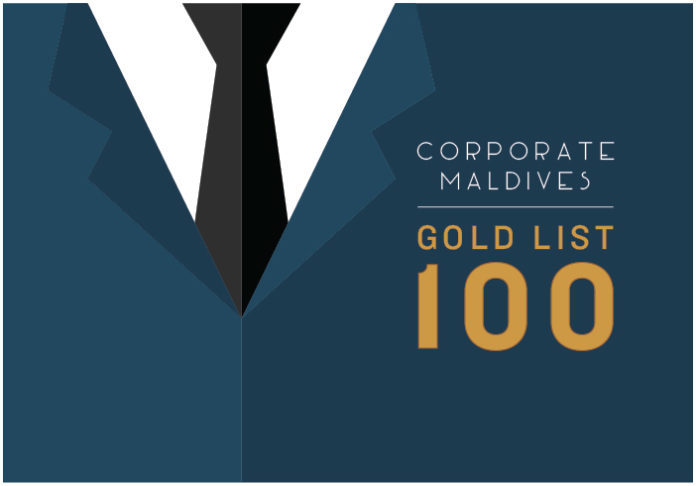 Corporate Maldives will publish an annual list of top companies of Maldives in the last quarter this year. "The Gold List" will include 100 top companies in Maldives from sectors as diverse as hospitality, aviation, construction, banking, education, media, healthcare, real estate, retail, energy, utilities, technology and travel/leisure.
This publication will be distributed among the business community of Maldives and across major trade fairs in London, Dubai, Singapore, India (Mumbai/Delhi) & China. This will provide the business community of Maldives with a networking platform to expand their businesses and also assist those in search of new business opportunities.
The main criteria for getting listed is that the companies should have been registered before 31st March 2012 and the annual turnover should be more than MVR 5 million. The latest date for registration is September 30th.
www.corporatemaldives.com is the only magazine entirely dedicated for business community of Maldives which covers the topics based on business, economy & finance in the Maldives.

Our readership is corporate executives and hospitality professionals who are the decision makers in the industry. Advertising with us ensures that your businesses receive attention from the key decision makers within the business community of Maldives.
For details contact: 7788484 / 3011720 or email at marketing@getaways.mv