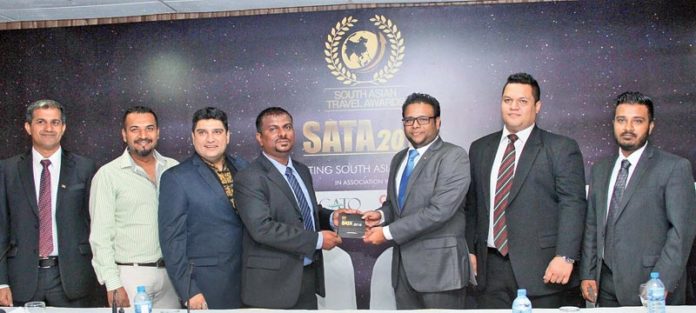 The leading business & hospitality magazine of Maldives, "Corporate Maldives" has been appointed as a media partner of South Asian Travel Awards (SATA) scheduled to take place during Mid November in Colombo, Sri Lanka.
The brand has been recognized by regional organizations making SATA the first travel award event endorsed by Colombo Chamber of Commerce (CCC), Federation of Chambers of Commerce in Sri Lanka (FCCISL),   Association of Travel Agents (ATA) , Liveaboard Association of Maldives (LAM), Association of Tourism Trade Organizations in India (ATTOI),  Association of Professionals in Tourism India (APT), Kerala Hotel General Manager's Club (KHGMC) and Confederation of Accredited Tour Operators India (CATO).
The brand has been supported by major tourism medias including Asian Traveller, Asian Diver, Asian Geographic Passport, Floating Asia and
Maldives.net.mv
Online voting for SATA ended on 5th October and Professional Judging is to Commence 
on

18th October
 in Maldives, Sri Lanka and India, whereas each nominee will present their product on a presentation in front of the expert panel.
Having over 270 nominees for 39 categories falling into 10 segments from leading hospitality brands, SATA has scheduled its Grand Finale for mid-November 2016 in Sri Lanka. SATA will consist of a weekend retreat with 3 events over 2 nights.