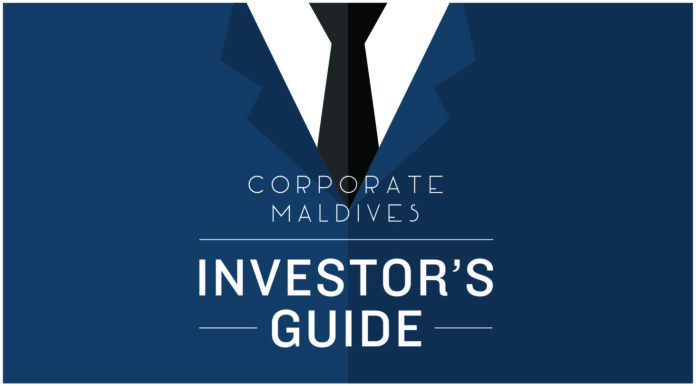 "Corporate Maldives: Investor's Guide" will be launched in the last quarter of 2017. This guide will be written entirely in English and is divided into major sections as follows: "Investment Climate", "Economy", "Business Ecosystem", "Financing Availability", "Employment and Labor Law", "Fiscal Policy" and "Living in Maldives", each being split into sub-sections. This guide will be a useful tool through which investment opportunities can be marketed & investors can navigate the Maldivian investment environment before opening a business.
"This guide will certainly help to inform investors about their rights, and is also a tool for promoting a safe and stable investment environment for investors seeking opportunities in Maldives. The guide provides those interested in investing in Maldives with comprehensive information to ensure they have all of the information they need to make well-informed decisions and protect their investments." Editor of Corporate Maldives, Mohamed Khoorsheed said.
"Corporate Maldives: Investor's Guide" will be distributed at major international investment forums including London, Dubai, Shanghai & Singapore.
Last February, Corporate Maldives successfully concluded the GOLD 100 GALA, the most exclusive invite-only business networking event in the Maldives. The gala was hosted at Kurumba Maldives and was attended by over 150 top level executives from the leading companies of the Maldives and VIP guests.