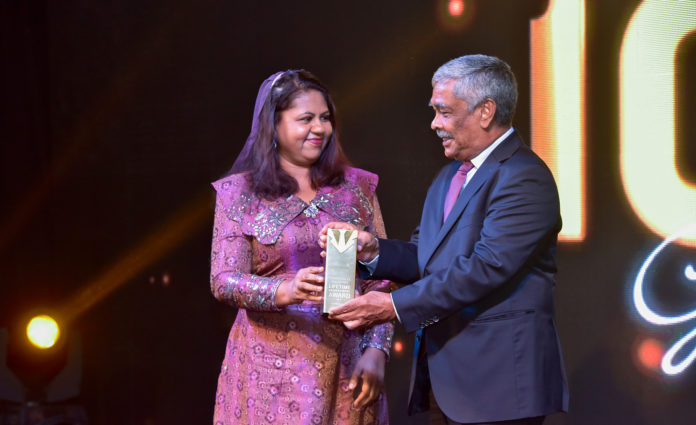 by Ruba Ali
Mr. Hussain Afeef is a pioneer businessman and entrepreneur, responsible for both the instigation and expansion of several key industries in the Maldives, including the Tourism and Hospitality Industry.
The story of how tourism began in the Maldives is one of humble beginnings told and retold frequently throughout the country. As a young man, Mr. Afeef was part of a team of entrepreneurs who saw the potential for tourism in the Maldives. Now considered one of the pioneers of the tourism industry in the country, Mr. Afeef was among those who faced and conquered the many challenges the industry faced during its infancy. Most of the issues stemmed from the lack of resources such as proper communications equipment and logistics. Undaunted by such obstacles, the tourism pioneers found alternate methods to get things done, even using Morse code to get supplies via Sri Lanka.
"In the beginning, everything was a challenge. A task as simple as when a tourist wants to exchange currency and asks us for the exchange rate, even that was a challenge at first. Communications and transport were the biggest practical challenges that we faced, and while the situation has improved greatly, they remain some of the principal challenges in the industry even today."
A firm believer in understanding and experiencing every aspect of a company's inner workings for himself, Mr. Afeef has done everything from cooking and cleaning to working as a tour guide. No job was too small or insignificant for progress, and eventually, Mr. Afeef became the General Manager of the first resort in the Maldives, Kurumba Village, which opened in 1972.
"As the industry expanded, I realized that creating the proper staff with the right skills was going to be of great importance. Changing the mentality of the available workforce to present a service quality that meets the expectations of the tourists was a demanding and educative task.
Manpower will be an important issue in the future too. There are resorts popping up all over the country and a shortage of trained and educated manpower. The mindset that every good job is about sitting in front of a computer, that vocational training is less important than academic training, that there are jobs that aren't proper for women, all this needs to change.
A four-star resort with 5-star service is leaps and bounds better than a five-star resort with 3-star service. Preparing our younger generation for the hospitality industry should begin at the grassroots, at the schools. There's continuous talk about a lack of employment options and about creating more jobs, but to be able to fulfill the duties, proper training and education are a necessity."
Mr. Afeef currently owns multiple companies, with shares and stakes in almost all industries in the Maldives, not just limited to tourism, but in travel, trade, banking and more. He is one of the founders and shareholders of several companies including Crown Company, one of the largest and most successful companies in the tourism industry; KASA Holdings, a major stakeholder of Addu International Airport; Trans Maldivian Airways, the largest seaplane operation in the world; and Commercial Bank of Maldives.
"I think I'm proudest of my wife and children, my family, and my partners. There's nothing I have accomplished, but there is so much that WE have accomplished together because I still firmly believe that together we can do more things, we can have more things and we can achieve more things. We have had successful companies because we have been awake, in the sense, we have not lost ourselves. And our needs have not been so much that we have to move beyond our means. My partners are my greatest assets."
Mr. Afeef also contributed to the Government of the Maldives at different posts including the Economic Advisory Council for the President of the Maldives. He also served on several boards such as Dhiraagu and continues to serve as the Vice Chairman of the Maldives Association of Tourism Industry (MATI), an NGO involved with the development of the tourism industry of the Maldives.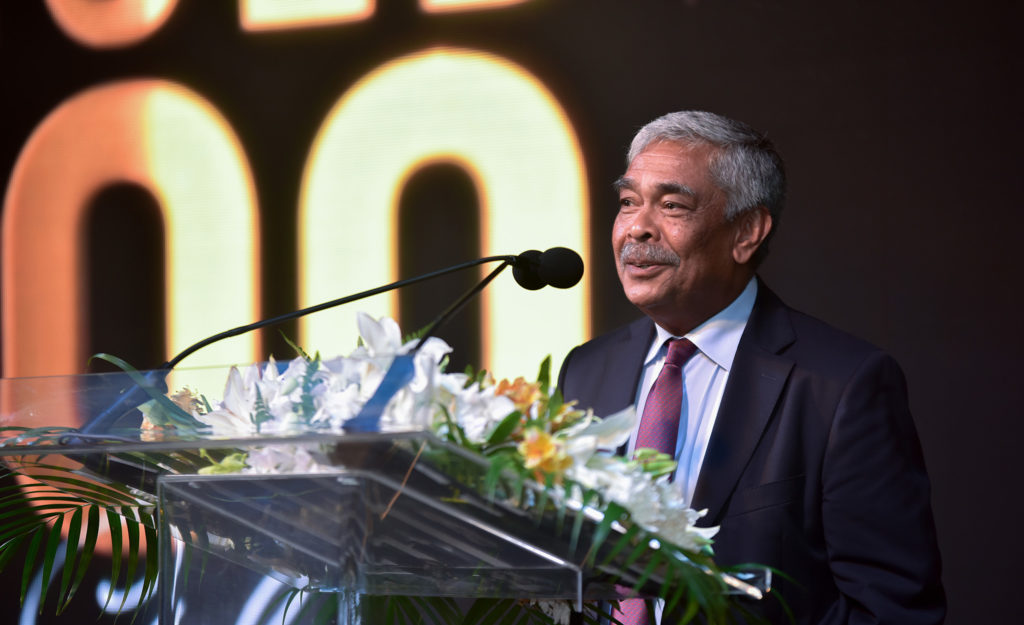 "For tourism to flourish in the South and make a positive impact on our country's economy, we need two things: Resort beds and an international airport for direct flights. Addu Airport just finished the extension of the runway to 3.4km, so a Boeing 777, or Airbus A340 can land without a problem. The problem is bringing people in.
The resorts in the south are generally small with fewer beds making it upmarket and expensive. Even if an airline is flying directly there, they still need people to fill the economy seats in the back of the plane. So a larger resort with more beds would make sure that the airlines can fill their seats and make more trips. What we need are two big resorts with 600 to 800 beds each and the South will just boom."
A man who believes that you get what you give in life, Mr. Afeef takes philanthropic efforts very seriously. Over the years, Mr. Afeef's family foundation, Alifulhu Thuthu Foundation, is responsible for 350 different CSR projects throughout 180 islands in the Maldives. These efforts range from projects as simple as providing sewing machines and tailoring trainers to different islands or sending young Maldivian students abroad on fully-funded scholarships, to larger undertakings such as building Mosques for communities and providing Water and Sewage facilities to entire islands.
"We began with sending students abroad, and in addition to that, we have completed 350 CSR projects in 180 islands in the country. These are projects as small as taking 15 sewing machines and a tailoring trainer to an island where we teach the women to stitch for 3 months before moving to the next island, or putting a fence around a volleyball court. Then there are bigger projects, such as building mosques.
We just finished a CSR project in Thuraakunu, which is the northernmost island in the country. The residents of the island now have fresh water flowing from their taps, and flushing toilets. The sewerage system and water plants cost about 4 million dollars in total, and we just began a similar project in the island of Dhiffushi.
We ask the island community and the NGOs what they need and we try to deliver, and it brings so much happiness to us to know we are providing essentials and necessities for these people.
We also spend about USD 800,000 to USD 1 million every year to support the education and vocational training of my staff. I think we have educated about 200 staff this way, sending them to training programs and colleges in Maldives and in other countries, and the staff continues to get their salaries and service charge and other help while studying or undergoing training."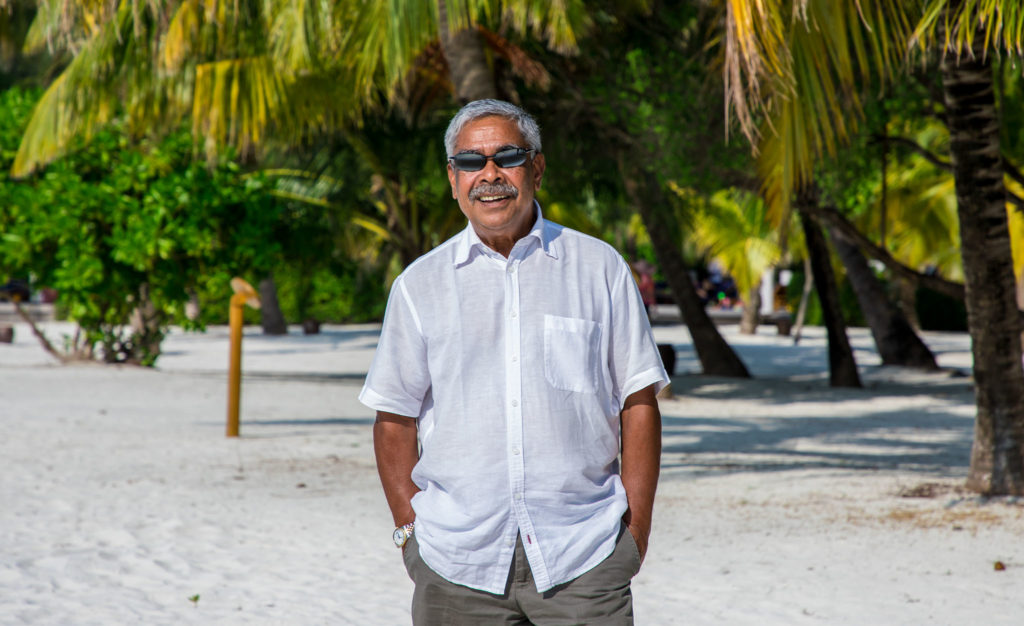 Both a visionary of unrivaled business acumen and an altruistic humanitarian, Mr. Afeef is a man who deserves to be recognized and renowned for his influence and impact on the Maldives.
"It took me 45 years to be where I am, so one month after opening your company don't be upset if it's going slow. If you try to grow too fast and do too much at the same time, there's a big possibility that you will crash. Take your time to feel what you are doing, to learn what you are doing and to grow with the business. To feel and be aware of what's happening, that's how you will have a steady business.
Even if you don't achieve your dreams, keep dreaming."