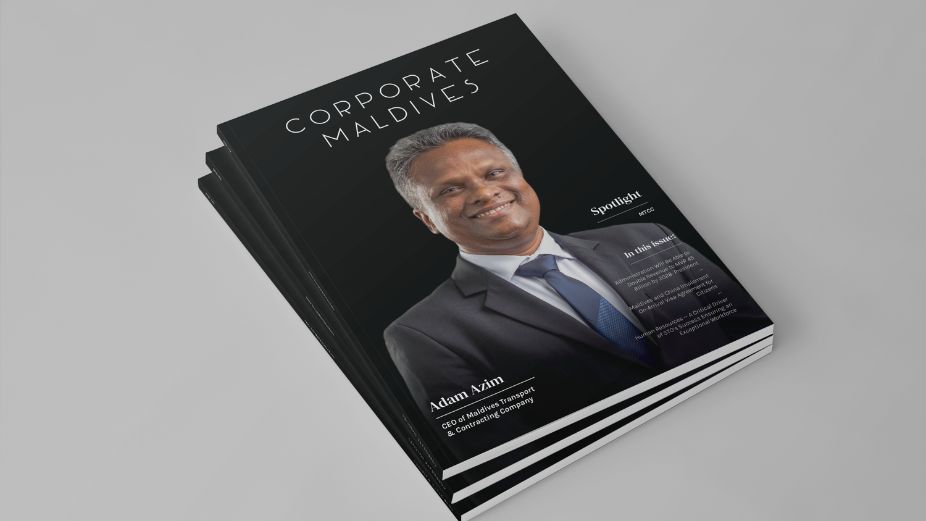 Corporate Maldives has published the April 2023 edition of the 'Corporate Maldives Magazine', a bi-monthly print publication dedicated entirely to the business community of the Maldives.
Corporate Maldives Spotlight for this issue features Maldives Transport & Contracting Company Plc, the longest-serving public company in the Maldives. The Corporate Maldives team had the privilege of sitting down with Adam Azim, the CEO of MTCC, to gain insight into their operations. Additionally, along with the company's numerous milestones over the years, this issue highlights MTCC's various boatyard services and their newly introduced Yanmar fishing cruiser.
As usual, the usual news segments cover all sectors of the business landscape in the Maldives, such as tourism, fisheries, banking and finance, retail, healthcare and more. 
Corporate Maldives will be releasing a print version and an online version of the magazine with each publication. To view the April 2023 edition of the magazine, please visit Corporate Maldives Magazine – April 2023.