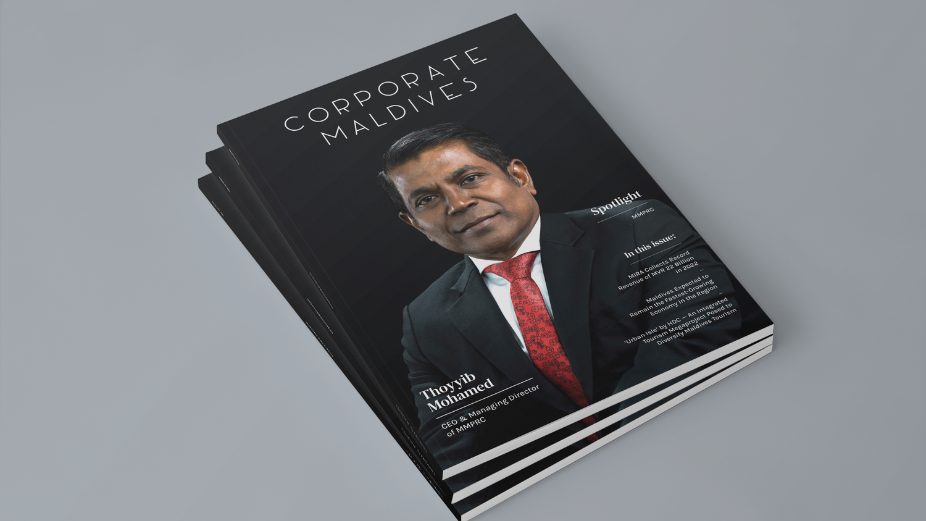 Corporate Maldives has published the February 2023 edition of the 'Corporate Maldives Magazine', a bi-monthly print publication dedicated entirely to the business community of the Maldives.
The Corporate Maldives Spotlight for this issue features Visit Maldives, the government body mandated with the promotion of Maldives as a tourist destination. Here, the spotlight shines on its various marketing and PR activities, as well as its procurement department. Corporate Maldives also had a chat with Thoyyib Mohamed, the CEO and Managing Director of Visit Maldives to gain further insight into its operations.
As usual, the news segments touch on various industries and business sectors of the Maldives, including tourism, construction, banking, technology, trade, fisheries and agriculture, among many others.
Corporate Maldives will be releasing a print version and an online version of the magazine with each publication. To view the February 2023 edition of the magazine, please visit Corporate Maldives Magazine – February 2023.