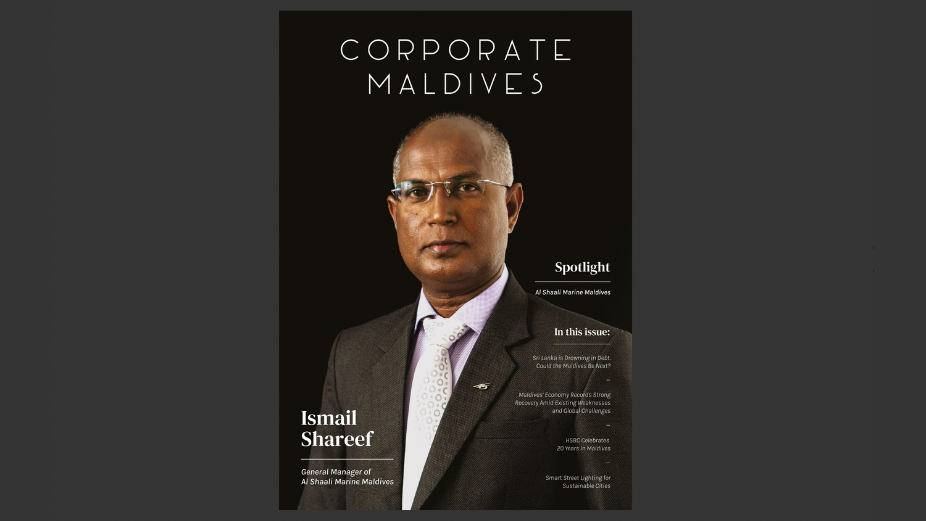 Corporate Maldives has published the June 2022 edition of the 'Corporate Maldives Magazine', a bi-monthly print publication dedicated entirely to the business community of the Maldives.
The Corporate Maldives Spotlight this edition is on Al Shaali Marine Maldives, a pioneering boat manufacturer in the Maldives. Here, we shine the spotlight on the boating industry of the Maldives, and how Al Shaali Marine Maldives is reaching new heights in innovation. We also sat down to have a chat with Ismail Shareef, the General Manager of Al Shaali Marine Maldives, to gain further insight into the company. 
Under the People segment, we take a look at the careers of Fathuhulla Jameel, the Commissioner General of Taxation at the Maldives Inland Revenue Authority, as well as Fathimath Sujatha Haleem, the Chief Operating Officer at the Maldives Pension Administration Office. 
The cover story for this issue focuses on the state of our economy amid various global challenges, drawing comparisons to the neighbouring country of Sri Lanka. As usual, the news segments touch on various industries and business sectors of the Maldives, including tourism, construction, banking, technology, trade, fisheries and agriculture, among many others. 
Corporate Maldives will be releasing a print version and an online version of the magazine with each publication. To view the latest edition of the magazine, visit this link.