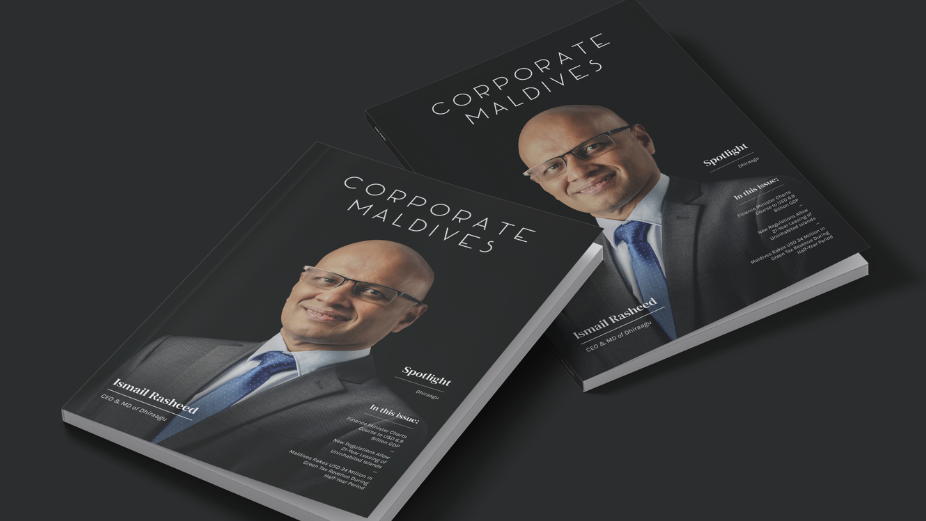 Corporate Maldives has published the October 2023 edition of the 'Corporate Maldives Magazine'. As a quarterly print publication, we are committed to providing comprehensive coverage of the Maldives' business community.
This issue, our Corporate Maldives Spotlight is on Dhiraagu. Founded in 1988, the company now serves over half a million customers. Our team had the privilege of sitting down with Ismail Rasheed, CEO & MD of Dhiraagu, to gain insight into their operations. Additionally, along with the company's numerous milestones over the years, we highlight Dhiraagu's efforts in driving the digital future of the country's tourism industry.
In this issue, we have also included interviews with the State Trading Organization's (STO) finance team. Explore the backgrounds of four pivotal figures essential to realising STO's financial direction.
Our news segments cover a broad range of industries and business sectors in the Maldives, including tourism, construction, banking, technology, trade, fisheries and agriculture, among others.
Corporate Maldives will be releasing a print version and an online version of the magazine with each publication. To view the October 2023 edition of the magazine, please visit Corporate Maldives Magazine – October 2023.