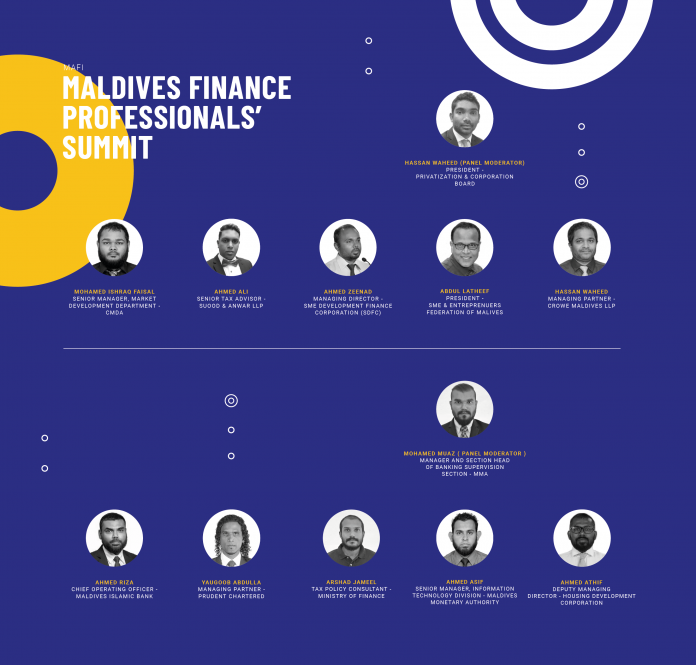 Leading figures and corporate stakeholders from the finance and corporate industry will come together to share their views and highlight upon the local and global developments in the industry at the Maldives Finance Professionals Summit on 30th September from 20:00pm – 22:00pm at Dharubaaruge.
Maldives Finance Professionals Summit is a professional development event for professionals working in the finance sector, designed to discuss local and global issues relevant to the sector. The event targets professionals from across the financial sector including banking, Islamic finance, insurance, leasing and valuation.
To begin with, a keynote speech will be given by Juliana Roth, the Associate Director of Asia School of Business.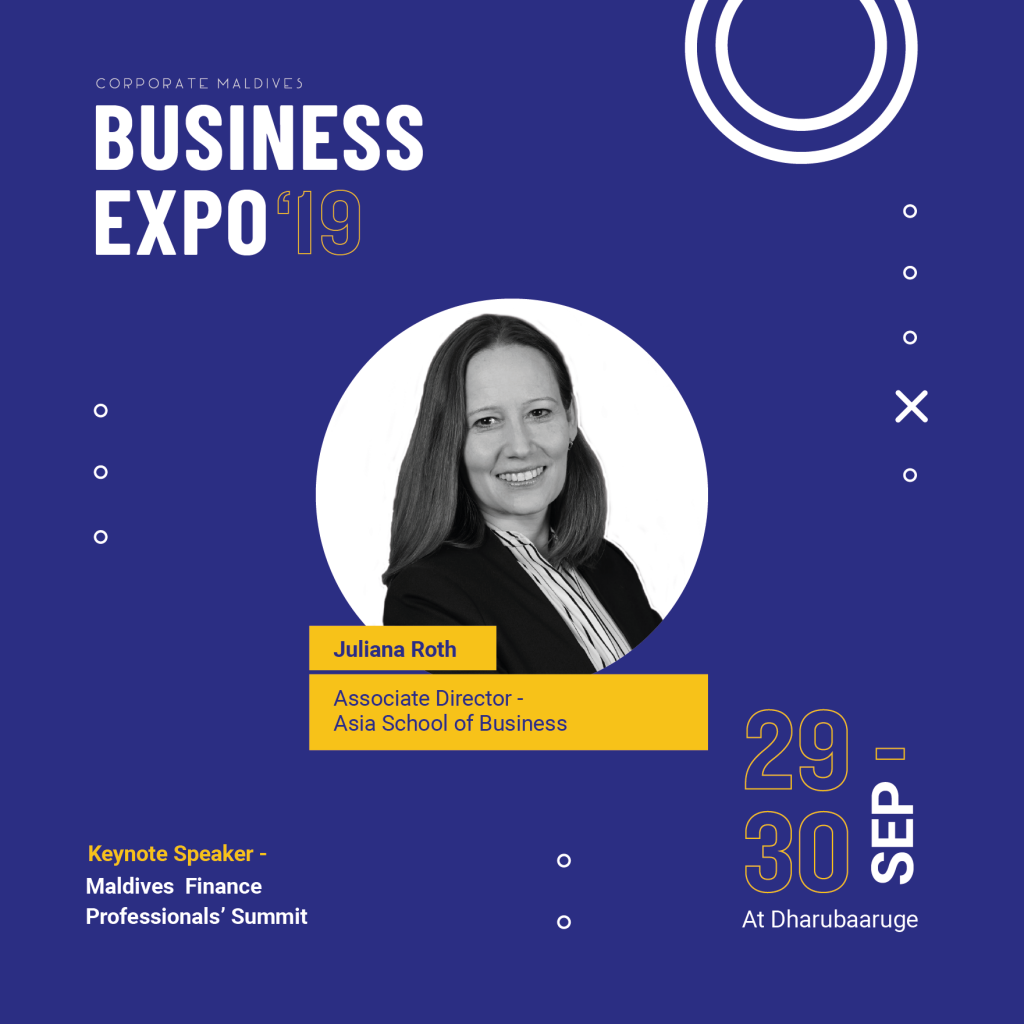 Two panel discussions will follow the keynote speech and includes corporate stakeholders and finance professionals from financial institutes along with government institutes.
The first panel discussion will highlight the key challenges in access to finance; what businesses can do to tackle the challenges; alternative avenues to raise finance; the importance of good governance, proper management and business planning for lenders.
Local and global developments in the business arena; expected local regulatory and policy changes and their impact on the industry will be explored during the second panel discussion.
The panel discussions will be moderated by Hassan Waheed, President of Privatization & Corporatization Board and Mohamed Muaz, Manager and Section Head of Banking Supervisor Section of MMA.
Focused on targeted learning, networking, building valuable new business relationships & finding partners that help business owners to take their business to the next level, Business Expo will be held from 29th-30th September at Dharubaaruge. Over 100 exhibitors have registered to take part in the expo while 1,200 visitors are expected to visit the two-day event.