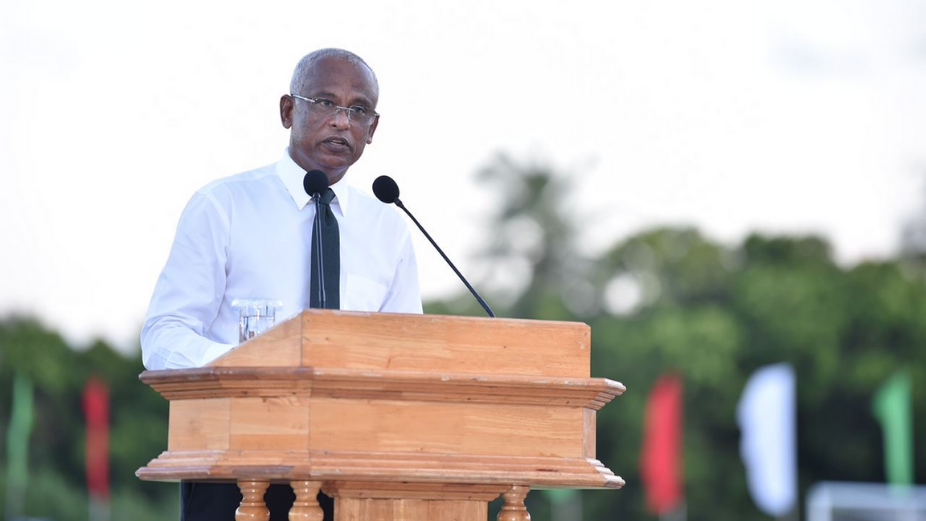 President Ibrahim Mohamed Solih has stated that the government aims to provide free COVID-19 vaccines to every Maldivian citizen without any discrimination.
He made these remarks on his visit to Laamu Gan this week, where he met members of the local community and shared the government's development priorities in the atoll.
In his remarks, the President reiterated that the COVID-19 pandemic has revealed that the country must economically diversify rather than relying on one industry alone for its national income and economic growth. Accordingly, the government's proposed budget for next year, worth MVR 34.9 billion, will be used to diversify and strengthen several major industries including fisheries and tourism.
President Solih also spoke on the government's many planned projects in Laamu Atoll in the upcoming year, in the spirit of helping the region develop rapidly. These projects include the construction of harbours, enhancing water and sewerage systems, strengthening disaster-resilience by establishing a regional emergency operations centre in Fonadhoo, improving roads; establishing police stations, and building football stadiums. In alignment with the government's efforts to strengthen the Maldives' fisheries sector, the President also stated that plans are now underway to establish an ice plant by next year.
The President concluded his remarks with a prayer to Almighty Allah, in the hope that the government's projects can be successfully implemented and that the economy will soon fully recover from the effects of the pandemic.