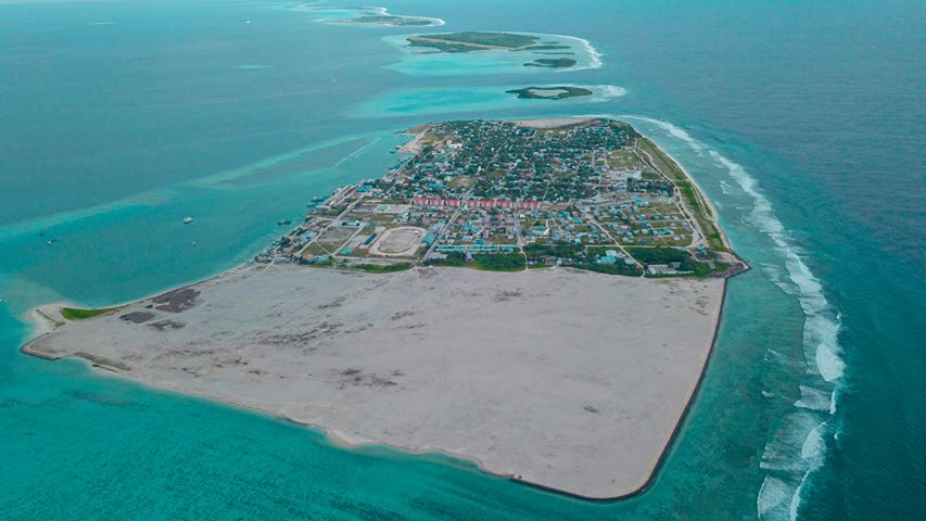 MTCC has commenced work on the construction of a 22-bed COVID Facility in Gdh. Thinadhoo on 25th September 2020.
"Gdh. Thinadhoo COVID Facility is a special project we had taken to assist the authorities in their quest to tackle the COVID pandemic. We commenced the project on 25th Sep 2020 and we are expecting to complete the project by 14 October 2020," said MTCC CEO, Adam Azim.
Further, Adam Azim reveals that from 7th October 2020, all crew working onboard Mahaa Jarraafu will be Maldivians. "This milestone not only reduce our wage bill on foreign seafarers but also, in turn, provide employment opportunities for locals."
MTCC also announced that the work on Design and Build of Ha. Ihavandhoo Harbour is well underway, with an overall 24% project progress. Harbour dredging works for the project is currently ongoing, with 38% completion. The project was mobilized on 30th May 2020.
MTCC has commenced asphalt paving works for R. Dhuvaafaru major road construction project. The project is well underway, with an overall 77% project progress. The project was mobilized on 12th June 2019.