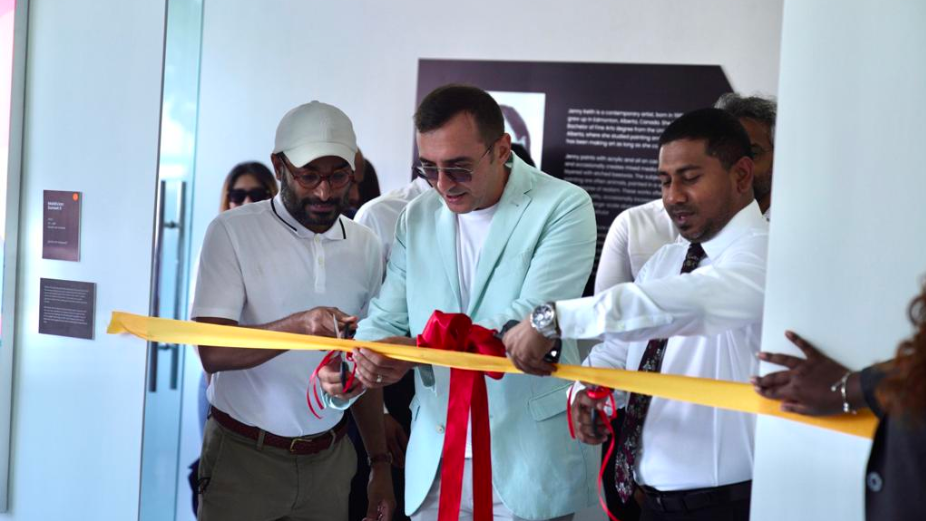 CROSSROADS Maldives, the first multi-island leisure destination in the Maldives, has officially launched a new Ticketing Lounge in collaboration with Art Gallery Malé, located on Boduthakurufaanu Magu, Malé Maldives.
Designed to deliver CROSSROADS Maldives' signature hospitality and encourage guests to relax and enjoy the first moments before their journey to the destination, the CROSSROADS Maldives Ticketing Lounge offers travellers a taste of CROSSROADS Maldives' renowned hospitality in the region.
Welcoming those with reservations or those looking to book on arrival, the lounge invites guests to start their experience from the moment they arrive in its impressive lounge. The lounge features an array of services and amenities specially curated to give visitors and guests an unforgettable experience. Exuding warm Maldivian hospitality, the new ticketing lounge showcases striking artworks by Art Gallery Malé – a private gallery that works closely with emerging and established artists in the Maldives on both local and international scenes.
As part of CROSSROADS Maldives' new Artist in Residence programme in collaboration with Art Gallery Malé, guests will have the opportunity to learn from expert artists and nurture artistic talents in the inspiring setting of the gallery, which will soon expand at the lively hub of the island, The Marina. A variety of innovative art classes will be available for guests based on different themes and genres. Classes take place in the Art Gallery Studio at The Marina or upon request in the privacy of the guest's room.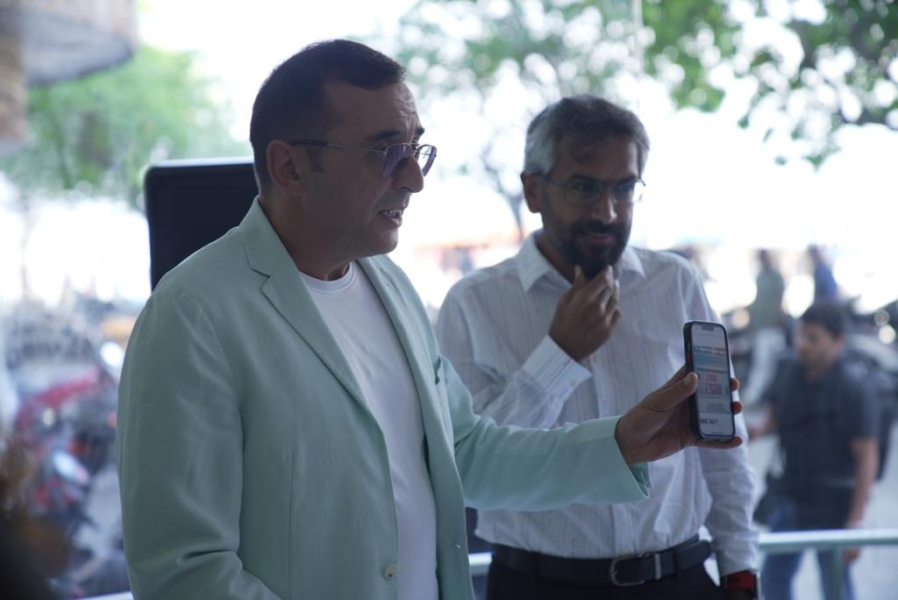 "The opening of CROSSROADS Maldives lounge in Art Gallery Malé marks a key milestone for us as CROSSROADS Maldives brings the experience of art to unexpected and everyday spaces," says Tolga Unan, Managing Director for Hard Rock Hotel Maldives and The Marina @ CROSSROADS. "We observe the increasing demand in travel to CROSSROADS. We are delighted to extend our expertise to further lengthen 360-degree local hospitality services in the Maldives. This new space allows us to cater to visitors' demand for CROSSROADS, from boat ticket reservations for day visits and corporate events to family-friendly experiences. The lounge is purposefully designed to spur collaborations between Art Gallery Malé artists and audiences. With its unique location and heritage neighbourhoods, we hope that CROSSROADS Maldives lounge will be a new destination where cultures meet for people of all ages and backgrounds to discover modern art, create new memories and connections, provide and be inspired by different perspectives about our world today as well as our possible futures."
First opened in 2019, CROSSROADS Maldives is home to an exceptional collection of recreational facilities, including internationally-branded five-star resorts, eclectic restaurants and lounges, world-class wellness, speciality shopping, cultural attractions, energising activities and a large marina, all surrounded by powder-soft sands, turquoise lagoons and shimmering seas. Located in the South Malé Atoll just 15 minutes from Velana International Airport, this is an outstanding destination for global explorers seeking a short or extended escape in paradise.
Please visit www.crossroadsmaldives.com for more information on the CROSSROADS Ticketing Lounge at Art Gallery Malé and for further details on the brand's array of unique experiences.