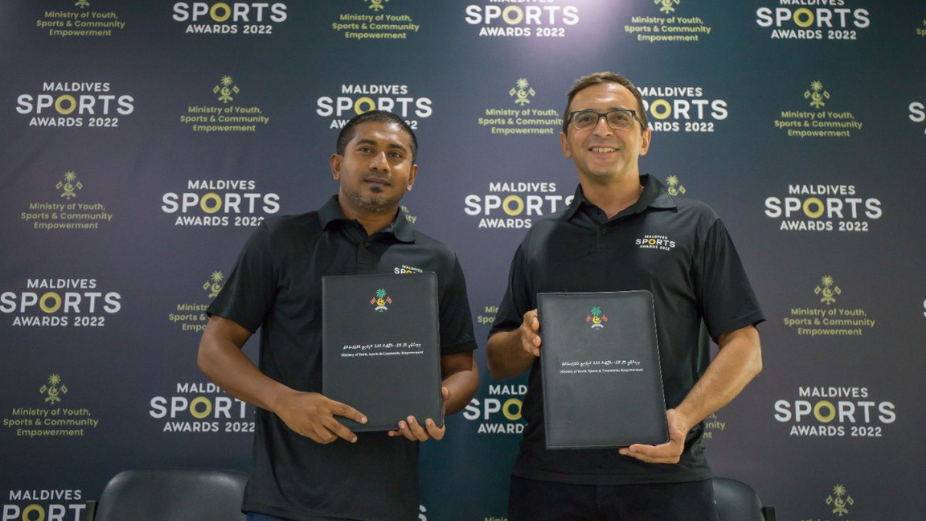 CROSSROADS Maldives has signed as the hospitality partner for Maldives Sports Awards 2022. 
Minister of Youth, Sports & Community Empowerment Ahmed Mahloof and Managing Director of CROSSROADS Maldives Tolga Unan signed this partnership agreement in a ceremony at the VIP Lounge of the Galolhu National Stadium on Thursday evening. 
Speaking to press after signing the agreement, Minister Mahloof said that he believes that this partnership with CROSSROADS MALDIVES will strengthen the event as they have consistently assisted the Ministry in its initiatives.
International sports legends who will be attending the event will be hosted at CROSSROADS Maldives. 15 sports related guests are expected to attend this event, and all stay arrangements for them will be arranged by the resort.
Maldives Sports Awards 2022 is scheduled be held at the Ekuveni Track on 17th March.