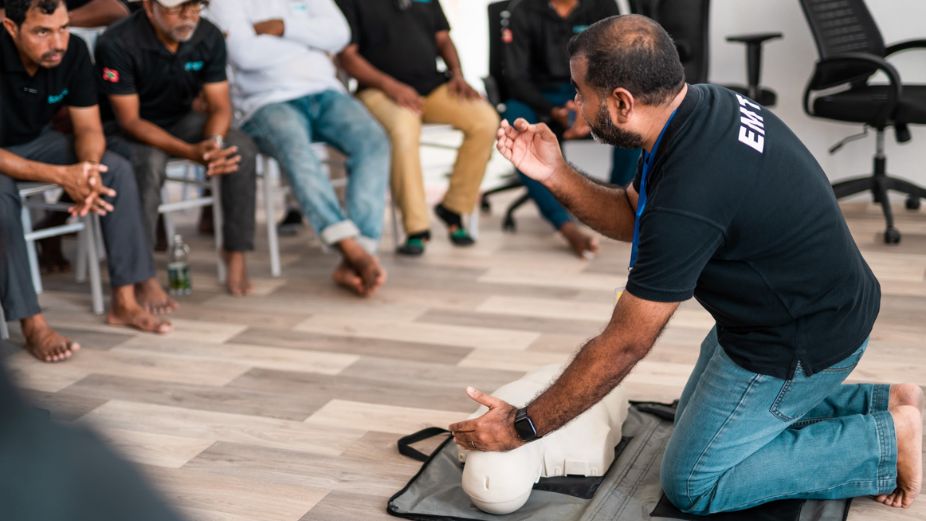 Last Friday, the government opened Kuda Giri Picnic Island to the public, offering a variety of amenities.
The personnel at the recently inaugurated Kuda Giri Picnic Island received Customer Service training from CTI Maldives as well as instruction in Basic First Aid, for the purpose of keeping the crew ready for an estimated 1000 guests on opening day, training was offered.
The CTI Maldives strongly advises corporate organizations to be knowledgeable about general first aid procedures that can be required in an emergency. Hussain Irsham, an experienced emergency medical technician, led the basic first aid instruction. At the training, common injuries that might occur in a place of employment like Kudagiri were described, along with tactics and protocols to use in the event that one did.
The customer service training was conducted in a more interactive group setting so that all age groups could understand the material that was vital for a great customer experience. This training was conducted by Dr. Hussain Sunny Umar and Mohamed Yamany.
CTI Maldives is a leading premium training institute for corporates registered in the Maldives, offering solutions to model teams into engaged, skilled, talented, fit and proper professionals to take the business to the next level.