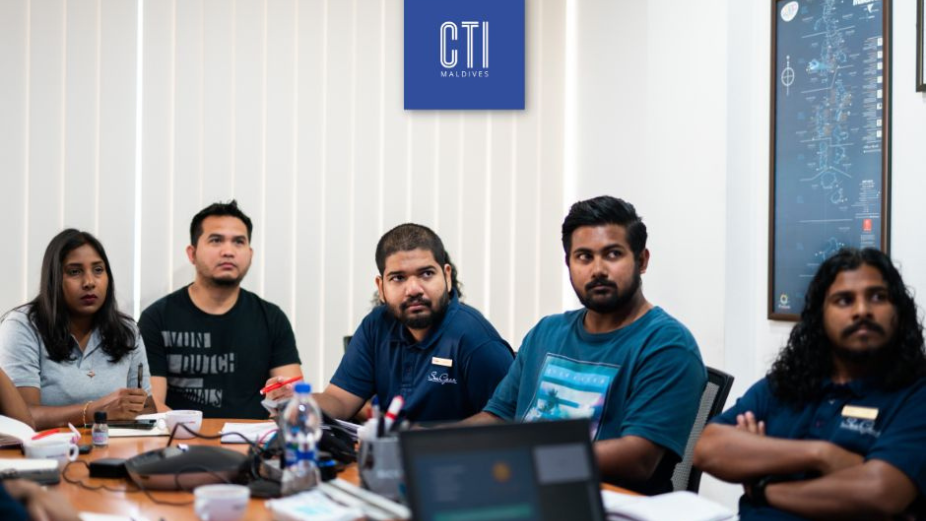 CTI Maldives recently conducted Customer Service & Sales Training for the frontline teams of Sea Gear Maldives.
The training sessions consisting of Customer Service, Up Selling and Cross Selling and Self-motivation and Self -Empowerment were held at Sea Gear Maldives. Sea Gear, a company striving in the area of providing top-notch boating, watersports, safety and lifestyle products, along with active & healthy way of life has set their targets of providing quality services for its customers.
Training in Customer Service and Sales was conducted by both co-founders of CTI Maldives, Mr. Badhurudheen Hassan, a service professional, and Dr. Hussain Sunny Umar, a marketing and PR expert. Hawwa Leesha, an author, speaker, and coach on workplace wellness, rounded up the self-motivation and self-empowerment training.
While many factors work together to build a successful business, customer service takes centre stage. Every interaction a company has with a customer has an impact on the bottom line of the company.
For a company to run its course, staff participation in customer service training programs increases value for the customer, boosts revenue, and gives a significant competitive advantage. Good customer service training equips staff with the necessary knowledge and abilities to deliver high-quality customer service, which has numerous advantages.
A self-motivated employee is a valuable resource for any business. Their internal drive can be seen in how they approach and complete daily duties, how they interact with coworkers, and ultimately how they perform.