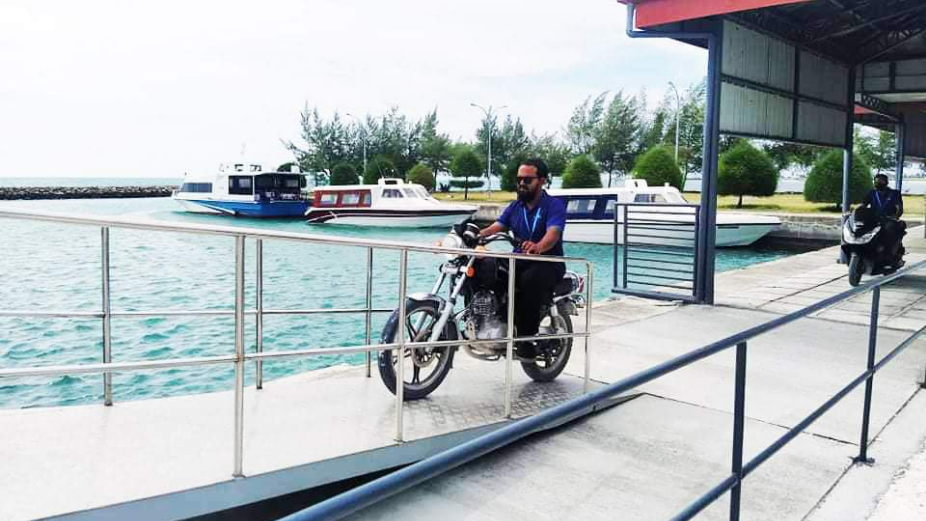 Maldives Transport and Contracting Company (MTCC) has today announced the commencement of a cycle ferry service between Hulhumeedhoo and Feydhoo in Addu City.
The ferry utilized between S. Hulhumeedhoo and Feydhoo can carry up to 15 motorcycles as well as 60 passengers on a single trip, the company revealed. The ferry will operate every day except Fridays.
Furthermore, MTCC added that special lifts will be employed at both Hulhumeedhoo and Feydhoo to bring the vehicles aboard the ferry regardless of weather and changes in tide.
According to the company, an MVR 20 fee will be levied on each vehicle that boards the ferry.