Here are the latest news updates for 30th May
Male' City Council Begins Fumigation of Mosque Construction Sites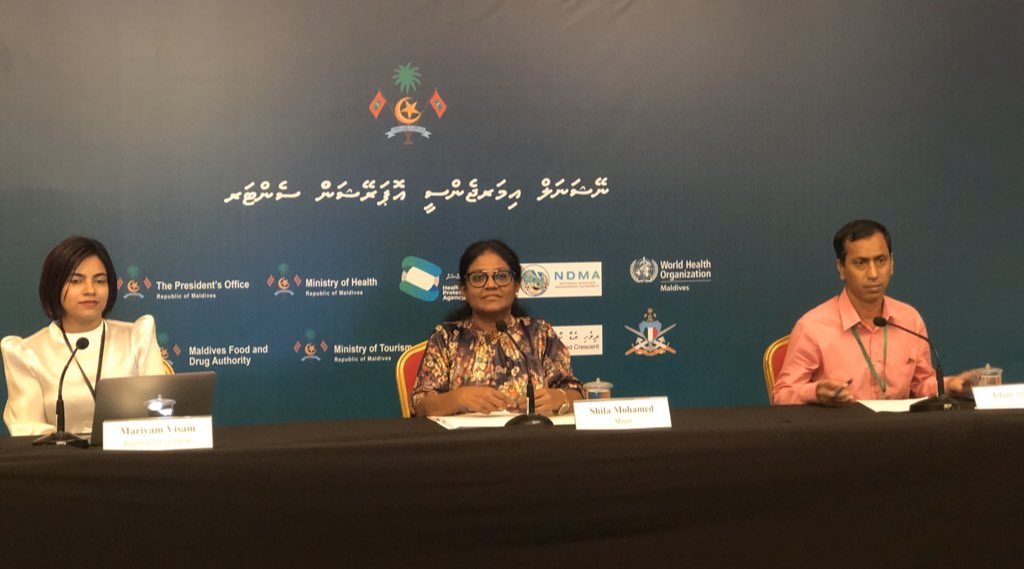 Male' City Council has started fumigating mosque construction sites in Male' to stop mosquito breeding.
The decision was prompted when HPA gave permission to resume construction works in Male'.
All construction sites in Male' were shut down after the declaration of public health emergency in March to help stop the spread of COVID-19.
Construction sites are high risk areas for mosquito breeding.
Business Hours in Greater Male' Region Set to 9am to 9pm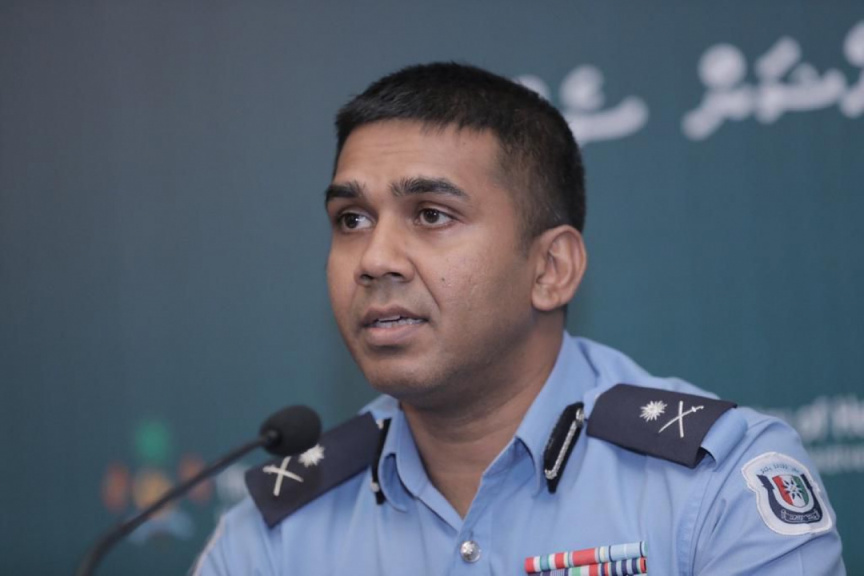 Maldives Police Services has announced that business operating hours in Greater Male' Region will be from 9am to 9pm daily.
During a virtual press conference, Assistant Police Commissioner Abdullah Phairoosch said the 9am to 9pm rule would apply to all the businesses including business providing delivery and take-out services.
Earlier during the ongoing lockdown, businesses were allowed to open until 11pm in Greater Male' Region. The new business hours come under Phase 1 of the Government's plans to ease restriction measures.
According to the Maldives Police Services, businesses that fail to follow these regulations will have their permits revoked.
Severe Weather Causes MVR 1.4 Million in Damages to Male'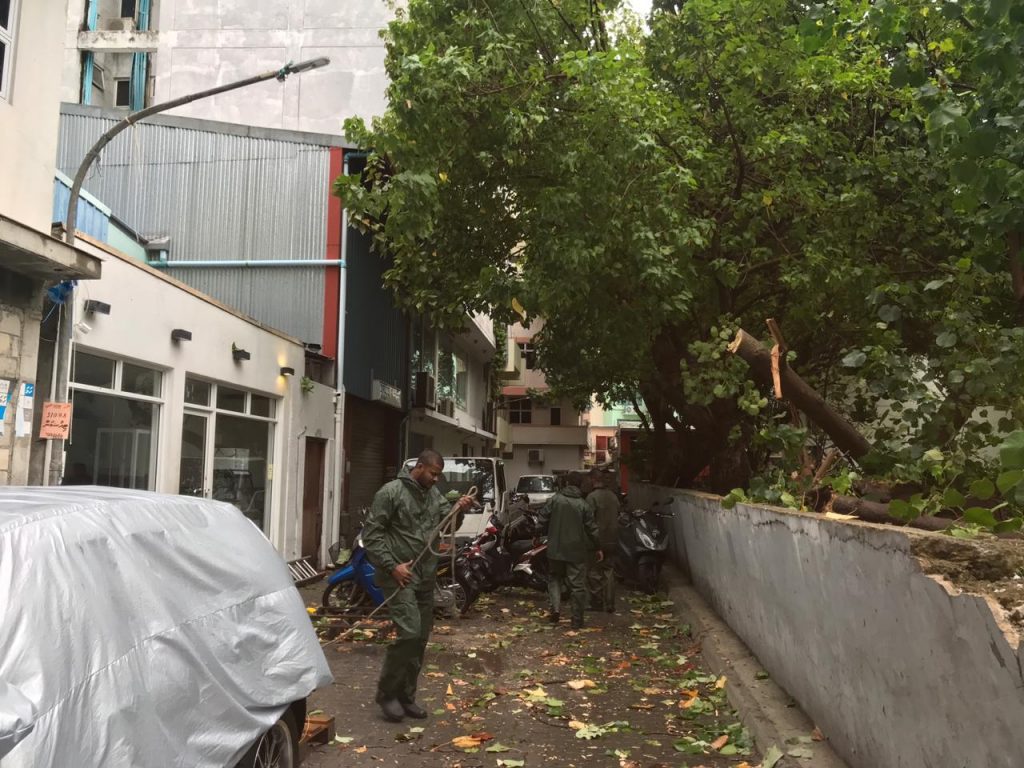 Severe weather conditions in Male' City has caused an estimated MVR 1.4 million in damages to the city, Male' City Mayor Shifa Mohamed has said.
Islands across Maldives have been experiencing severe storms and strong winds, with the southern part of Maldives being hit the hardest. In Addu City, nearly 200 residences reported extensive damage to their properties due to flooding.
In Male' City, the torrential rain and thunderstorms resulted in fallen trees, flooded streets, and roofs of several buildings being torn off or damaged.
One of the worst-hit areas in Male' City was Rasfannu, with wave surges eroding the beach area, leaving it visibly fractured and littered with toppled over umbrellas and debris.
Mayor Shifaa said that they are working on repairing the damages.