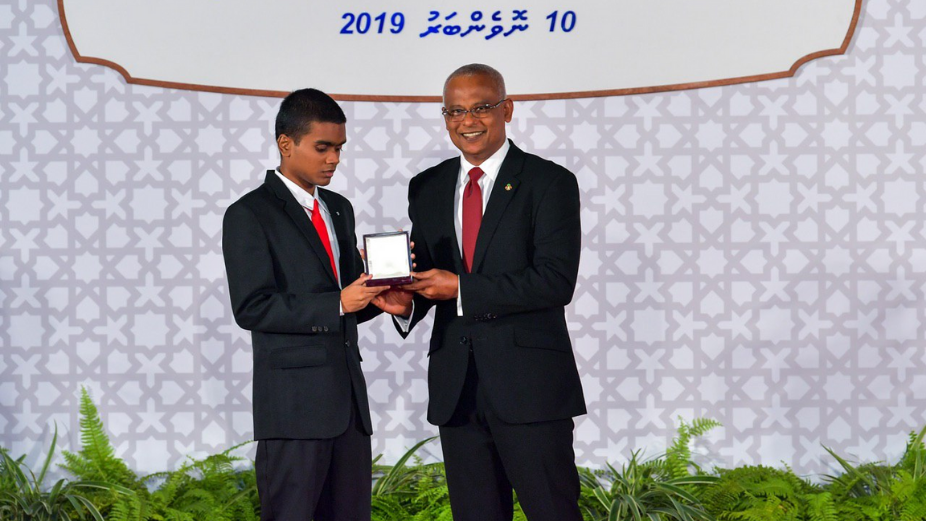 The National Awards Committee has announced that the deadline for submitting nominations for the President's National Award for Special Achievement will expire at 1500 hours today, Thursday, September 16, 2021.
Nomination forms for the President's Award for Special Achievement can be submitted through the designated "Form Hushahelhun" portal http://apply.presidency.gov.mv on the President's Office's website.
The President's Award for Special Achievement is divided into four categories. The first of these four is for individuals who attained significant achievements during higher education and training – acquiring certification equivalent to Maldives Qualification Authority (MQA) ranking levels 10 with an exceptional result and individuals acquiring certification equivalent to MQA ranking levels 7, 8, 9 and having achieved the highest rank in their course at their higher education institution.
The second category will see awards given to individuals who had excelled at or achieved the highest rank in an international competition or exhibition. The third category is for innovative and enterprising individuals who had presented practical resolutions or outstanding solutions by conducting academic research on key national challenges. The fourth category will see awards given out to talented youth who were remarkably creative and innovative in their field and acknowledged to have had a positive effect on national progress.
This award is exclusive to young people aged between 18 to 35.