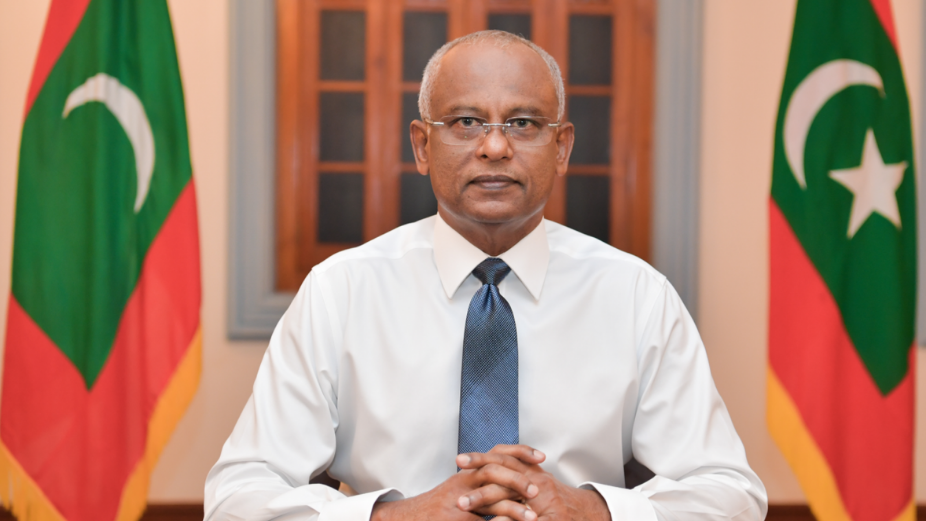 President Ibrahim Mohamed Solih has stated that the current decentralised system of governance has, for the first time, empowered Maldivian citizens to take ownership and direct the development of their islands. He made this statement while delivering the keynote address at the opening session of the 'Decentralisation Policy Coordination Conference', yesterday afternoon.
Speaking at the session, the President shed light on the abundance of powers vested to Councils through his government's amendments to the Decentralisation Act. The Act includes several stipulations describing the role of councillors in this new system. It empowers Councillors with the financial independence and support framework required for the development and prosperity of the islands, cities and atolls they represent. He stated that the government would provide any technical assistance required by the councils to carry out their mandate, emphasising the value of all government institutions supporting the councils.
President Solih reiterated that, unlike the past, true empowerment of the councils began with the amendment brought to the Decentralisation Act in 2019, mandating several reforms aimed towards regional empowerment and social equality. He highlighted that the Act now mandates a quota for female representation in electoral posts. He stated that these reforms would streamline governance and create noticeable positive changes throughout the nation.
President Solih also underscored the benefits of a decentralised system of governance, recounting the many accomplishments of this government. He cited the government's efforts to decentralise the health sector as especially beneficial during the dire situation of Covid-19, such as the development of five regional hospitals in the Maldives. The hospitals continue to provide quality health services to the people.
The 'Decentralisation Policy Coordination Conference' is a two-day conference held in collaboration with the Local Government Authority (LGA), International Republican Institute (IRI) and the United States Agency for International Development (USAID).