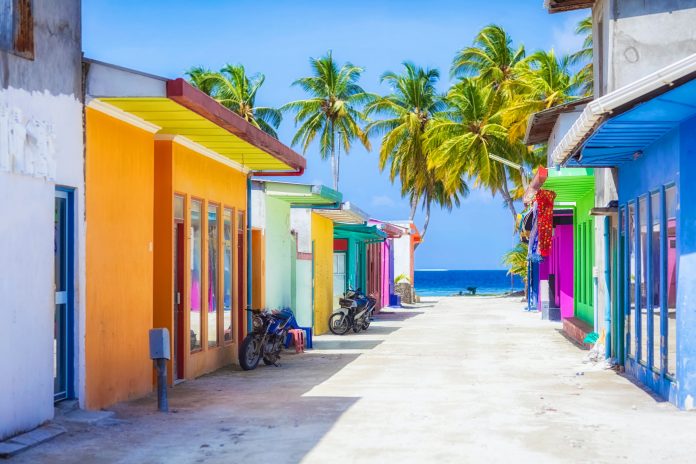 The Maldives government has recently announced, they had decided to decrease the land rent charged on islands leased for tourism purposes in the Maldives.
Economic Minister Fayyaz Ismail, who is currently leading and administrating the Tourism Ministry, had tweeted revealing the government's decision to reduce land rent in a bid to progress tourism in the atolls, on Monday. The decision will target more investments and development to the atolls, said the minister.
According to Minister Fayyaz, the new change puts a cap on the maximum rent that can be charged for islands leased from southernmost Addu atoll and Fuvahmulah at US$ 800,000. The maximum land rent for islands in Haa Dhaalu and Haa Alif atoll is US$ 1 million. The maximum land rent for islands in Shaviyani, Gaafu Alifu, Gaafu Dhaalu and Laamu atoll is US$ 1.5 million.
The minister also said that amendments will be brought to the lands which have been eased for tourism purposes from inhabited islands. However, land in inhabited islands of Baa and Kaafu atoll, where local tourism is flourishing, will not be included.
Does this Ensure a Boost in Tourism?
Talking about this with Corporate Maldives, an Exco member of Guesthouse Associations highlighted that this decision will bring a boost to the Tourism Industry as a whole. "This decision will contribute to the boost in tourism depending on the investment and operation policy although, on the flip side, this may limit the guest house tourism", he stated.
Many personnel has expressed both in favor and against this decision. In light of this, Mohamed Didi, Vice President of Addu Meedhoo Constituency stated, "this is a very useful decision which was due a long time ago. Had this been decided earlier, there would've been many people who invest in both Addu and Fuvamulah City"
While the charges for different areas of Maldives vary, an average rate of US$ 2 will be charged per square meter. Tourism land rent makes up a large percentage of the country's revenue. Last year, MVR 1.6 billion was collected by the state as tourism land rent.
"I find rates are the same as present-day private leases. If this is an incentive to promote GH tourism on inhabited islands and for beginners, this rate should half" said, the Former MD of MIFCO responding to the land rent decrease.
The tourism Industry without a doubt is the main sector that generates an economic inflow within the country. The decision to decrease the land rent charged on islands leased for tourism purposes had the public community wringing out their perspectives about the matter as well. An advocator for economic issues stated "Maldives tourism industry is one of the best in the world, yes, it is expensive but worthy. Our natural beauty and its finest weather is expensive & also peaceful nature made it more expensive. Sir cannot agree to reduce costs on rent. Even with higher rent, we can boost tourism in these areas. If we are looking for cheap tourists who do not spend much on our economy could lead to the destruction of our strong brand." The advocator highlights an important aspect, but is that it?
"This will just devalue our high-end tourism further. We have a comparative advantage in high-end tourism. We shall find ways to preserve the status quo. Flooding the market with cheap tourists will be destroying the advantage we have." He added.
Some other industry professionals have been taking note of what can be done to improve local tourism alternatively. There had been people who highlight the importance of lowering local ticket price, and people who think the Farming and Fishing Industry should be subjected to development instead.
A fee of USD 1 per square meter will be charged for facilities in Addu City and Fuvahmulah City with a maximum rental of USD 400,000 per month while the fee charged in Haa Alifu Atoll and Haa Dhaalu Atoll is USD 2 per square meter with a maximum rent of USD 500,000 per month. Rent in the regions of Shaviyani Atoll, Gaafu Alifu Atoll, Gaafu Dhaalu Atoll, Thaa Atoll, and Laamu Atoll is USD 3 per square meter with a maximum land rent of USD 800,000 per month. The proposed land rental in all other islands is USD 4 per square meter, with the highest monthly rent of USD 1 million.
The government has decided to decrease land rent in islands leased for tourism purposes at a time the land rent of all resorts has been deferred for a period of six months amid the COVID-19 pandemic.
The decrease in land rent will exponentially increase the growth of tourism. This may result in an increased infrastructure of hotels and inns for tourists, consequently outnumbering the proportion of tourists to locals. This may in turn result in socio-cultural impacts on society. But on the other hand, this decision could flourish the economy of the country. The real consequences are left to be discovered.