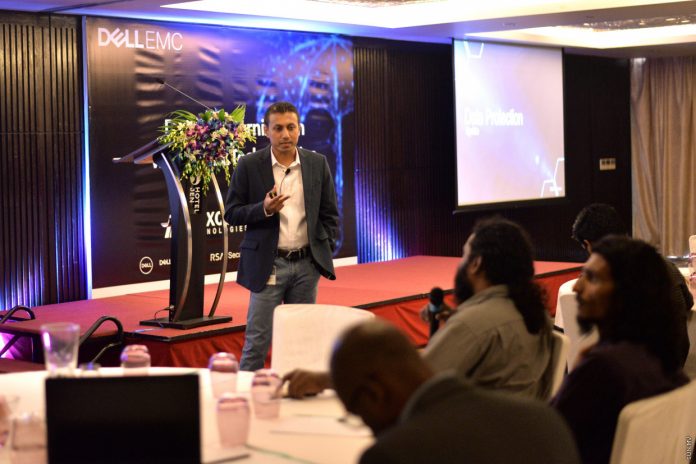 A seminar to provide information regarding the new products and services of DELL technologies was carried out on 3rd February in Hotel Jen.
This is the 11th consecutive year Dell Technologies collaborated with Maxcom Technologies to organize this event Attendees of the seminar include more than 50 participants from the private and government sector as well as the IT industry of the country.
During the seminar, information was provided regarding the latest software and updates available in DELL technologies. In Addition, the latest developments in their solutions and storage and as well surveys were provided during the seminar.
According to Senior Manager of Maxcom Technologies Mr. Muhuthar Mohamed, these information seminars are highly appreciated and a looked forward event.
Maxcom Technologies is one of the leading companies that provide IT solutions and the platinum partner of DELL technologies in the region.