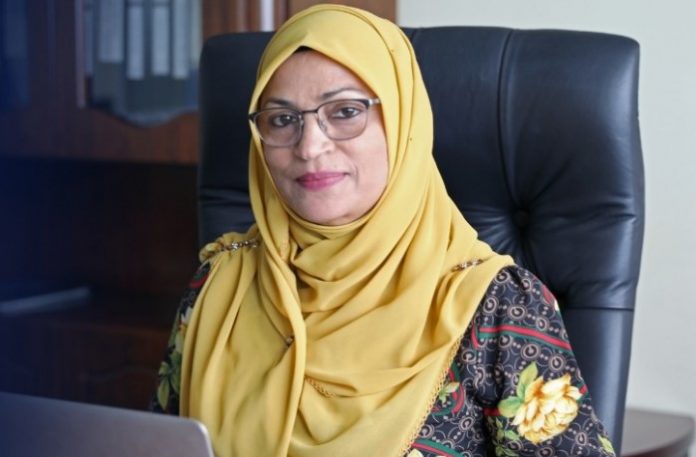 The deputy Governor of Maldives Monetary Authority (MMA), Aishath Zahira, has retired on Wednesday after serving the authority for 31 years.
Zahira tendered her retirement after completing two six-year terms as the deputy governor. The position of Deputy Governor was approved by the People's Majlis after it was proposed by the president at the time.
The authority has hailed and expressed their gratitude to Zahira for serving the central bank with integrity for the past three decades.
Notable as an institution with high female inclusivity among its senior ranks, the heads of seven out of MMA's 12 divisions were women by 2018.
The position of Deputy Governor at MMA is now unoccupied although the position of its Governor is occupied by Ali Hashim. Assistant governors of MMA are Mariyam Hussain Didi, Idhham Hussain, and Mariyam Shifa.