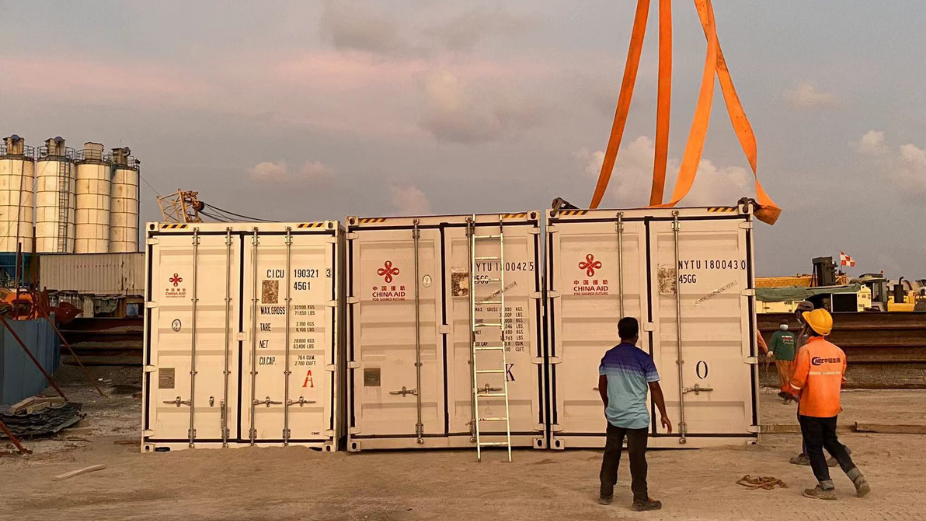 The Embassy of China stated that the first three sets of micro-grid seawater desalination equipment donated by China has arrived in the Maldives.
The embassy said that the equipment reached Maldives on 8th February and this project aims to solve the issue of clean water storage in these islands. 
The first three sets of the micro-grid seawater desalination equipment,donated by the Chinese government, arrived in Maldives on 8th Feb, and will be installed in K.Kaashidhoo, Lh.Olhuvelifushi, R.Alifushi to solve clean water shortage problem . pic.twitter.com/MraPCoJFVh

— Embassy of China in Maldives (@ChinaEmbassy_MV) February 9, 2022
The project valued at MVR 199 million will see the establishment of additional outlets for seawater desalination in the islands; K. Kaashidhoo, Lh. Olhuvelifushi, HA. Kelaa and R. Alifushi. The agreement for this project was among the key five signed between Maldives and China, during the Chinese Foreign Minister Wang Yi's visit.