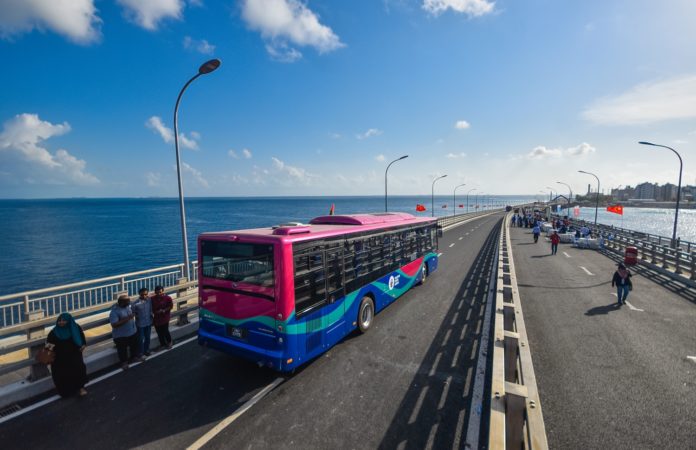 The use of designated bus stops for traveling in between Male and Hulhumale officially began on the 1st of December. There are 3 stops in Male' inclusive of the main bus terminal and 7 stops in Hulhumale.
In order to officially inaugurate the new bus stops, Minister of Transport, Ms. Aishath Nahula also took a trip on the bus from Male to Hulhumale.
The bus stops in Male includes the main terminal, the area east to the tow yard in Boduthakurufaanu magu and the area towards the block east to STO number 6. In Hulhumale, the 7 stops are Hulhumale Main Bus Stop, China Bus Stop, near the MNDF flats, near Ameen Avenue, near Red Wave Mall, near Nirolhu Magu Dhiraagu, and near Hudhuma.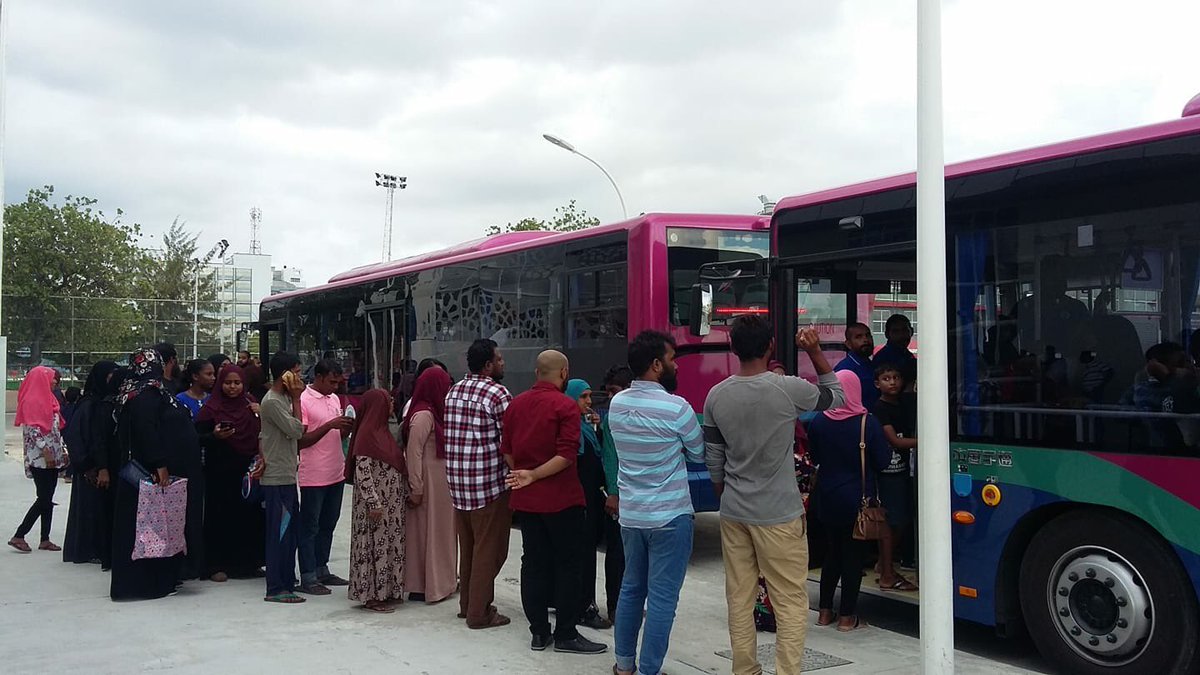 Deputy Director General of Transport Ministry Mr. Mohamed Rafiu stated that the introduction of these additional bus stops will provide an easier way to commute. He also asserted that more bus stops will be introduced after considering the suggestions of the citizens. He added that they are working on smaller buses which will be used for transport within Male sometime in the future.