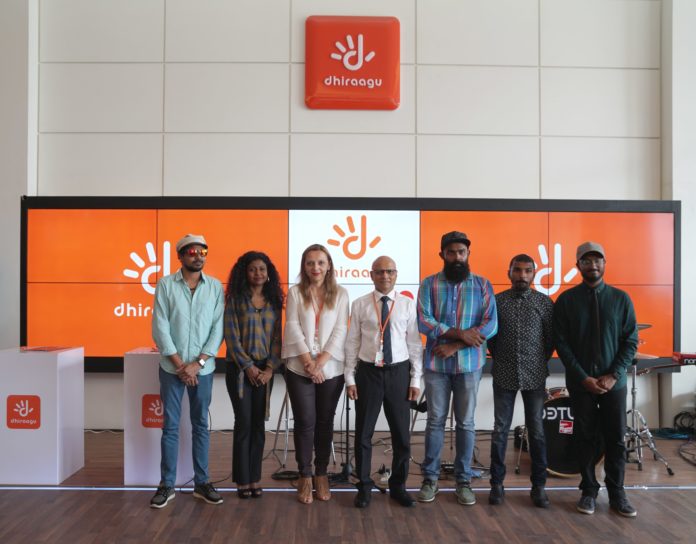 Popular local band, Detune has been appointed as the new Brand Ambassador of Dhiraagu. Detune Band was officially given the ambassadorship by the CEO and MD of Dhiraagu, Mr Ismail Rasheed, during a special ceremony held at Dhiraagu Head Office on 26 December 2017.
During his speech at the ceremony, Mr Ismail Rasheed congratulated the band and said that he is extremely happy to have talented artists such as the Detune Band to become ambassadors of Dhiraagu. He also added that he believes the band is an example and inspiration for upcoming artists.
Detune Band is one of the most well-known bands in the Maldives. It is especially famous among the youth of the country and is known for performing a mixture of various genres like funk, electric, acoustics, jazz, reggae, blues, classical and Maldivian music.
Founded in 2006, the band of five went on to gain popularity, with their original music and creative videos. Today the band has a loyal fan base and they have represented the Maldives at several international events.
Dhiraagu, the leading telecommunication service provider in the Maldives has always supported creative artists in developing their careers and reaching new heights. Likewise, the ambassadors appointed for Dhiraagu are some of the most diligent and inspiring people in their fields.
In addition to appointing Detune Band as an ambassador, it was also announced that their songs will be made available on Dhiraagu Yonder music app in the near future.