Did you know that around 200 islands in the Maldives are uninhabited, deserted islands? However, the majority of these have been developed as resorts and currently, there are over 150 resorts in the island nation. The reducing number of uninhabited islands has been a concern for locals for several years.
One example is the Kuda Bandos, also known as Picnic Island. For years, Kuda Bandos was accessible for local picnickers on weekends and public holidays, free of charge since 2008. Kuda Bandos was offered to Al Nabeel Mohamed Waheed Deen, a pioneer of Maldives tourism.
However, Malahini Holdings Pvt. Ltd paid the acquisition cost of the island and decided to convert the island to a tourist resort retaining the local picnic concept. The Malahini Holdings Pvt. Ltd was established, which is a joint venture company with a 10% share of the government for the purpose of developing and operating Kuda Bandos as a resort. This was stated in the Environmental impact assessment for resort development in K. Kuda Bandos issued in 2014.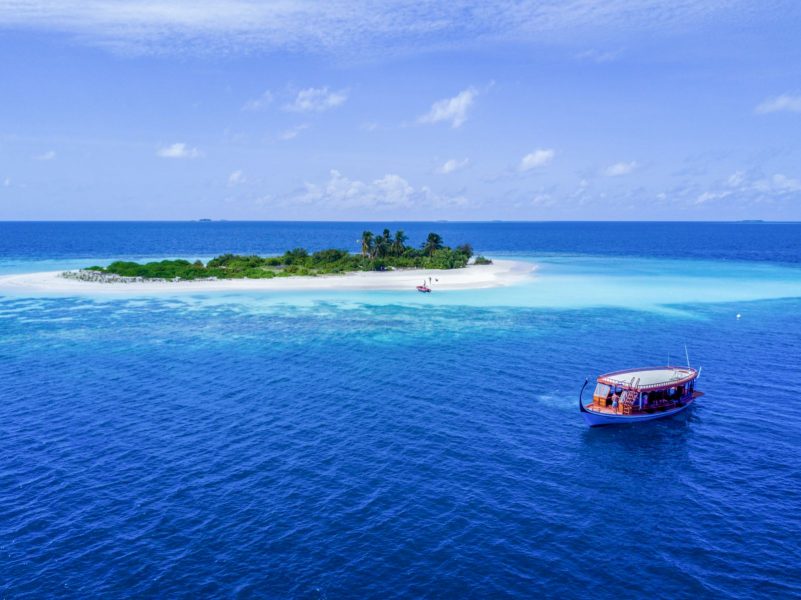 Uninhabited islands were used by locals for picnics on holidays. It was a part of the Maldivian culture. But this has become rare due to the resort developments on these deserted islands. The development of Kuda Bandos led to many debates as there was no other nearby island for the capital's 100,000 plus citizens. But the developer of the resort decided to allow public access to the island for picnics.
Several resorts in the Maldives feature a sandbank or excursions to uninhabited islands. Further, there are travel agents and tour companies who also arrange trips to these islands for locals, not just tourists. Hence, it is important that not all uninhabited islands are developed and transformed into resorts.