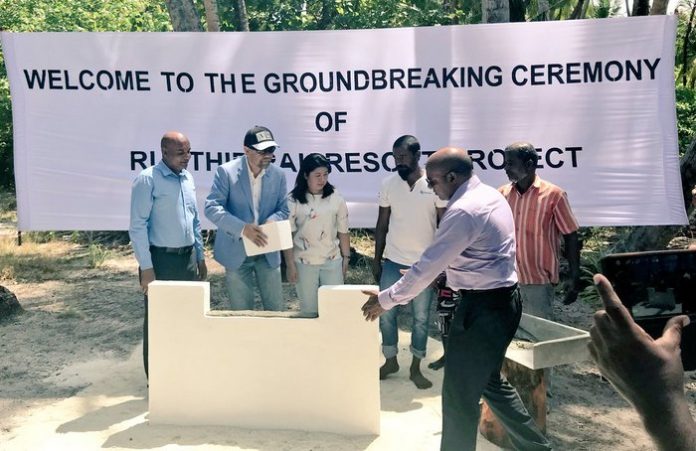 Development of a resort on Ruhthibirah in Thaa Atoll has begun. The island, which was given to Island Aviation Services Ltd (IAS), is being developed by MSN Reality Maldives.
The 5 star resort The Indus Maldives Resort and Spa's foundation stone was laid by Managing Director of MSN Reality Maldives, Mr Maldi Muzawwir and Director, Mr Faisal Ibrahim.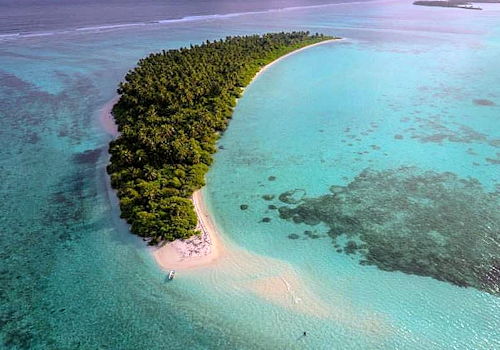 According to MSN Reality, the resort is set to open in late 2019 with 170 guest villas and four F&B outlets. In-house guests will have exclusive access to three uninhabited private islands that are located close to the resort.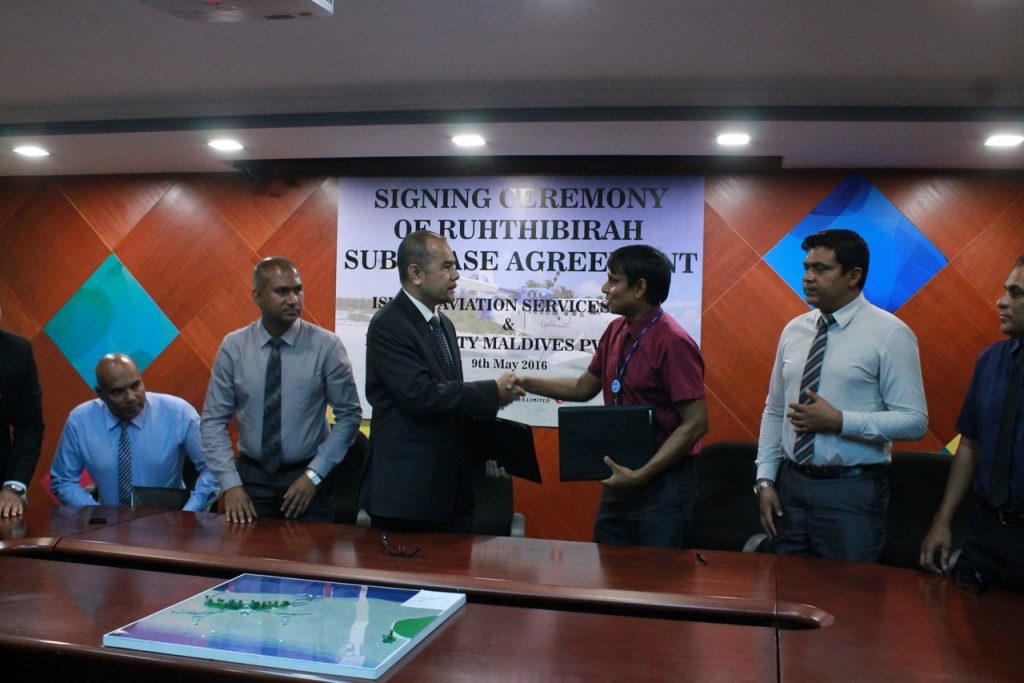 Ruhthibirah was given to IAS, which operates the Maldives flagship carrier Maldivian, as an incentive for developing a domestic airport on the island of Thimarafushi in Thaa atoll. The sublease of the resort was signed in 2016 between IAS and MSN Reality Maldives. Under the sublease agreement, MSN Reality is required to complete the project and open the resort in two years.