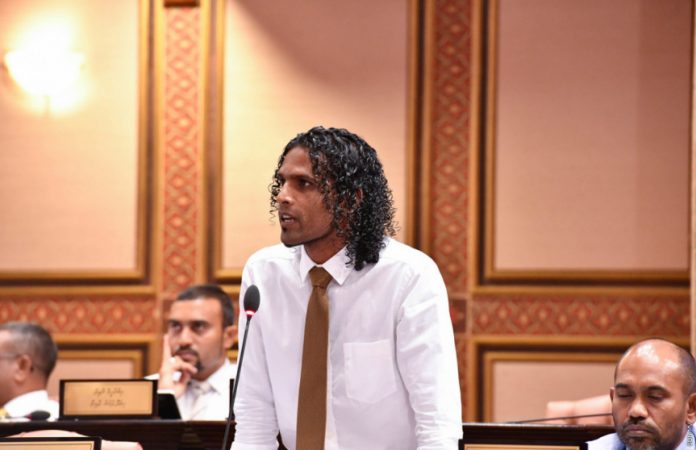 Dhaandhoo MP Mr. Yaagoob Abdulla has accused that Maldives Airport Company Limited (MACL) has provided false information to the Public Accounts committee about the discussion that happened between MACL and TMA regarding the new seaplane terminal.
During the meeting held between the Public Finance committee and Finance Minister Mr. Ibrahim Amir, MP Yaagoob has stated that even though MACL denies discussing the letter given to TMA agreeing to lease a 31,000 square meters from the new seaplane terminal in the board meetings, but their meeting minutes say otherwise. However, board member Dr. Ibrahim Mahfooz denies any discussion regarding the letter.
Dr. Mahfooz has also highlighted that the decision mentioned in the letter was not finalized by the board and that their general manager Hussain Fazeel signed in those letters on his own without the knowledge of board members.
MACLs' lawyer has stated in the meeting that he does think the exchange of letters constitutes a binding contract in this case.
This controversial deal is expected to cause a loss of USD 55 million to the state and also Auditor General Hassan Ziyath has also warned that the delays would cost MACL a monthly loss of over USD 9 million.