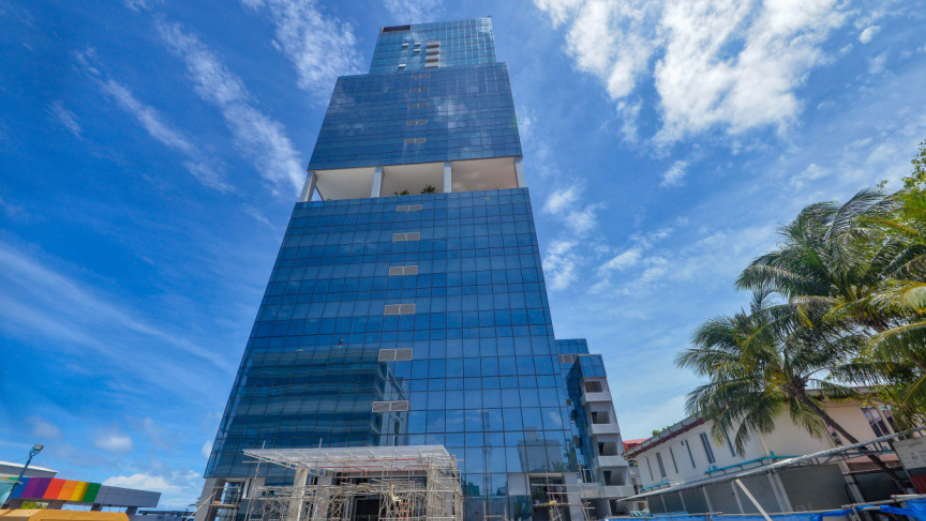 The government of Maldives has awarded maintenance work at Dharumavantha Hospital to two foreign companies for a period of three years for MVR 20 million.
Finance Ministry said that the project was awarded to Singapore's Xianhua Construction, which constructed the 25-storey hospital, and a Turkish construction company, Tamex. Tamex was the company that constructed the mosque in Male' city during Yameen's administration with the grant assistance of the King of Saudi Arabia, as well as provided the medical supplies to Dharumavantha Hospital.
The maintenance of Dharumavantha Hospital building was awarded to Xianhua for MVR 15.7 million. Maintenance of medical supplies was awarded to Tamex for MVR 4.6 million.
Finance Ministry stated that the maintenance of the medical equipment of Dharumavantha Hospital was handed over to Tamex as the company would be able to maintain the best standards of its previous work.
According to the ministry, the maintenance work of the building was handed over to Xianhua due to the lack of maintenance capacity of another company.
Under the agreement, the President's Office has requested to train the staff of the hospital to work on maintenance.
While the maintenance work of Dharumavantha Hospital has been handed over to these companies, many of the services that have been planned to be provided from the hospital are still not being given at an optimum level.