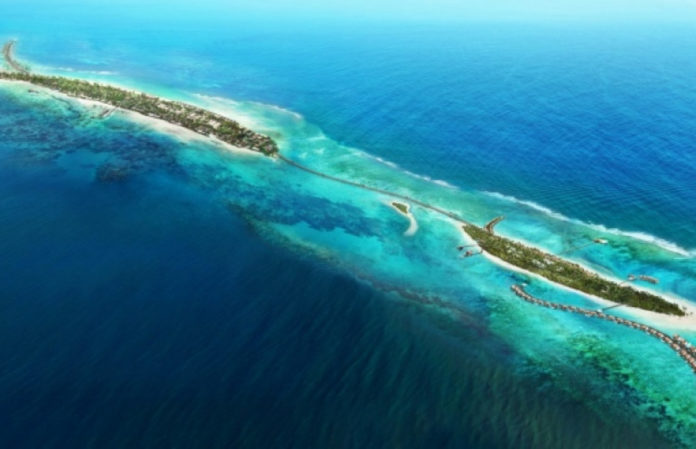 Dhigurah and The Residence located in Gaafu Alif atoll has been connected through a 1.1 km long bridge which is scheduled to be open by the start of next year.
According to tourism news websites, the bridge connecting Dhigurah and The Residence Maldives by Cenizaro located on Gaafu Alif Falhumaafushi is going to be the longest bridge in the Maldives connecting two resorts. While both resorts are being linked, Falhumaafushi will be developed with 94 villas.
The development of the resort will be undertaken by one of the leading companies of the Maldives, Hotel and Resort Construction (HRC). The company is owned by the former president of Maldives Association of Construction Industry (MACI), Mr Mohamed Ali Janah.
The linking of both resorts will create a maximum of 300 rooms in Gaafu Alif which is around a $200 million investment. The resort will consist of special restaurants providing a diverse range of food varieties. In addition, the 42-meter long infinity pool is one of the specialities of the resort.