The Techstars Startup Weekend Maldives 2019, organized by Dhiraagu and Sparkhub has ended on 17 November 2019.
The three-day-long event had a total of 51 participants attending and pitching 30 ideas, of which 11 startups' ideas were selected and teams formed. The teams went through intensive sessions on Customer Validation, Lean Canvas and building prototypes. The teams also got a specially curated session on how to pitch and be ready for the final demo in front of the judges.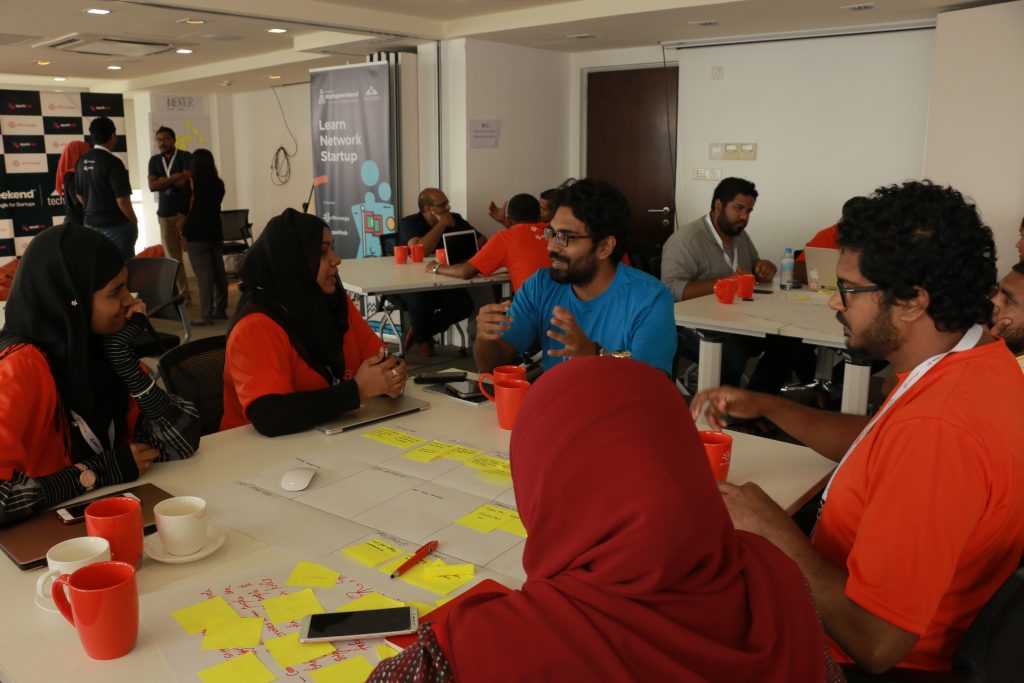 The teams got mentoring from 11 mentors, specializing in different areas and helped the teams from ideation to coming up with their minimum viable product.
The judging panel for this year was Ms. Mariyam Visam (Registrar of Companies), Mr. Mohamed Musad (Director Digital Transformation of Dhiraagu), Mr. Abdulla Ghiyas (Deputy Managing Director of Inner Maldives) and Mr. Hamid Shafeeu (Tech Professional).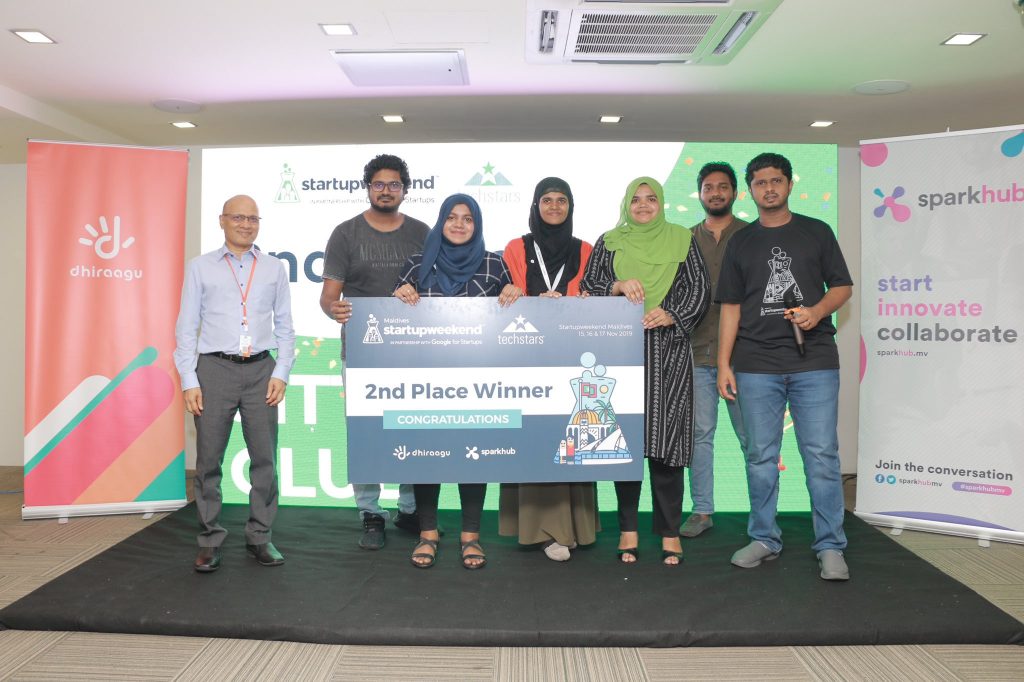 The winning team of Techstars Startup Weekend Maldives 2019 was Fish Bid – an online marketplace for fishermen, which can be accessed both by buyers and sellers. The runner-up was The Sitter's Club – A babysitting startup that acts as a bridge between babysitters and parents. The third place was Umpire – a competition portal with unique events targeting the youth of Maldives.
The team that won first place would get an opportunity to attend and showcase the business in the next Disrupt Asia in Sri Lanka. The winning three teams would also be getting Dhiraagu Internet for Business (Biz Fibre 100m) and the opportunity to showcase the business in Startup Summit 2020 organized by Sparkhub.
The event was facilitated by Techstars certified facilitator Dhanish Athif, who is the first Maldivian facilitator to be certified for conducting Startup Weekend Programmes.