Dhiraagu and SparkHub have kicked off Techstars Startup Weekend Maldives 2019 yesterday.
The Chief Guest of this ceremony was Fazleena Fakir, the Managing Director of Business Center Corporation.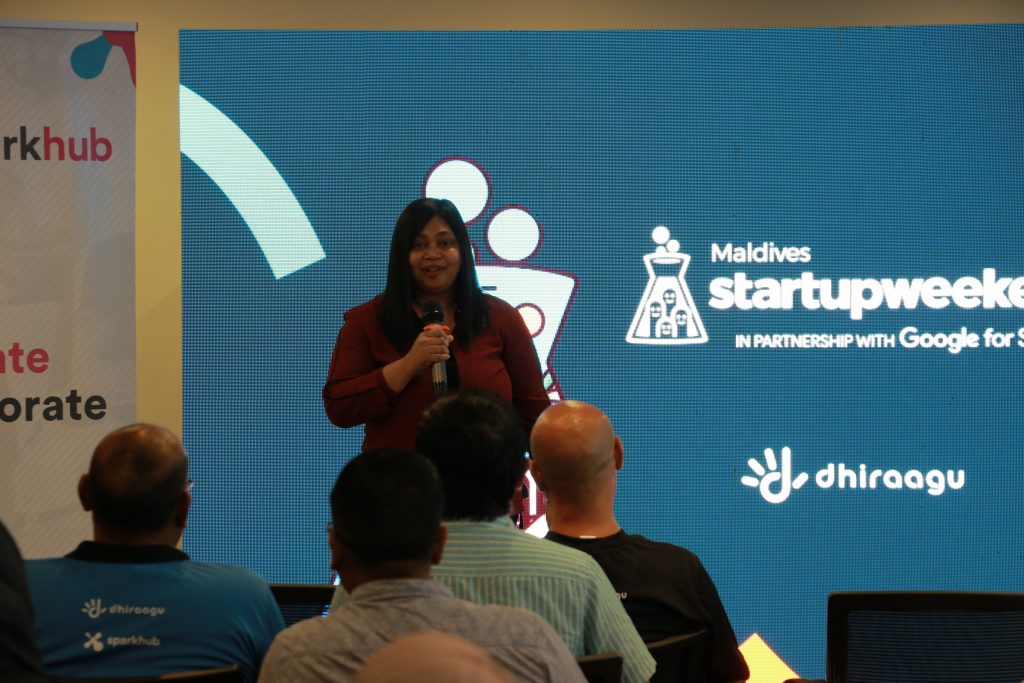 Techstars Startup Weekend is a model developed by Techstars, powered by Google for Startups. It is a 54-hour weekend event, during which groups of developers, business managers, startup enthusiasts, marketing gurus, graphic artists and more, pitch ideas for new startup companies, form teams around those ideas, and work to develop a working prototype, demo, or presentation by end of the 54 hours.
Over 50 participants with varying backgrounds and experiences in entrepreneurship, creativity, and software development are taking part in the Startup weekend Maldives 2019.
The teams will be mentored as part of the 54-hour learning process of an entrepreneurial journey by a pool comprising of industry specialists and entrepreneurs.
This year's Techstars Startup Weekend speakers and mentors include leading figures in the industry.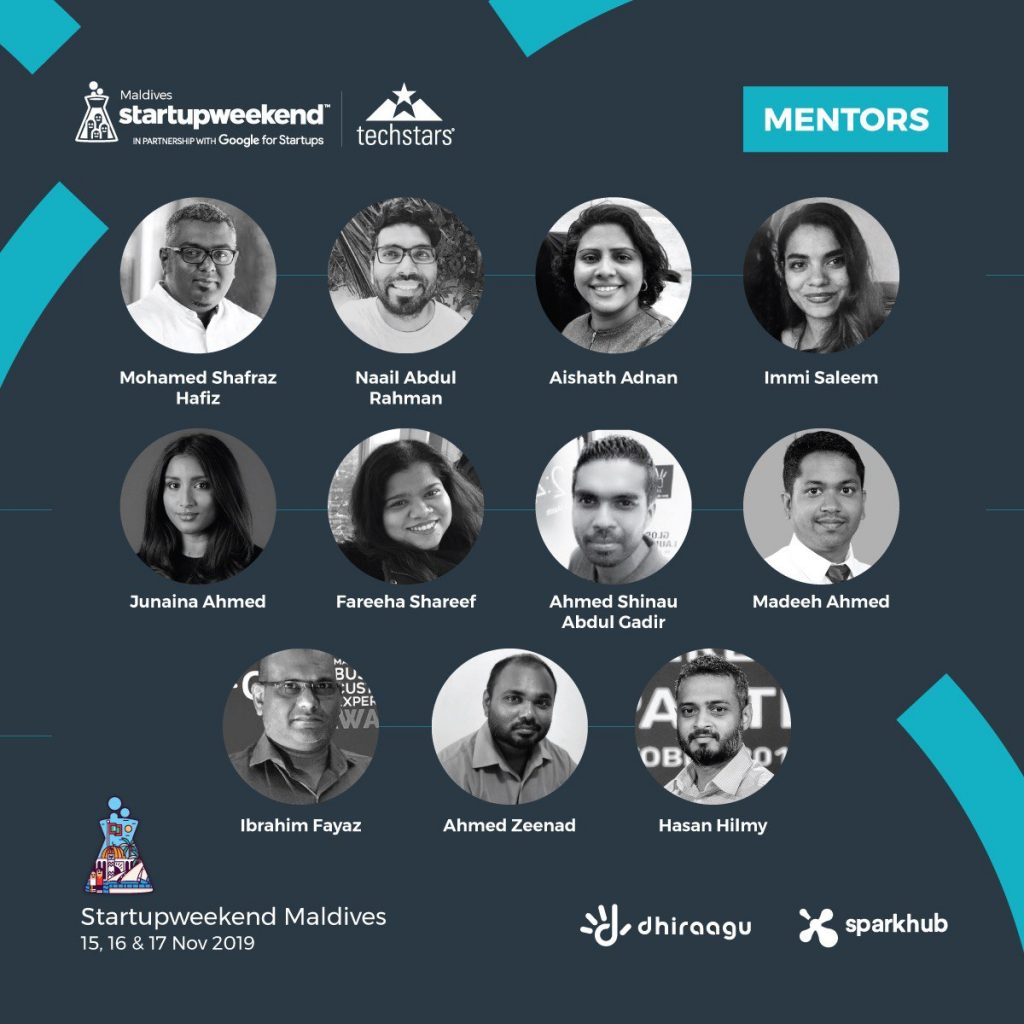 The event is facilitated by Techstars certified facilitator Dhanish Athif, who is also the co-founder and COO of MyBump Media, Malaysia with sessions on lean canvas, customer validation, prototyping and pitching.
Techstars Startup Weekend events are held around the world, in over 150 countries. With over 2,900 events and 193,000 participants to date, it is one of the biggest global startup event series.
Further to Startup Weekend Maldives 2019, Dhiraagu and Sparkhub have been collaborating together to strengthen the local startup culture by introducing global initiatives like the Lean Startup Machine – the world's leading startup workshop, Angelhack, the first international hackathon in the Maldives and through the Startup Grind X events.