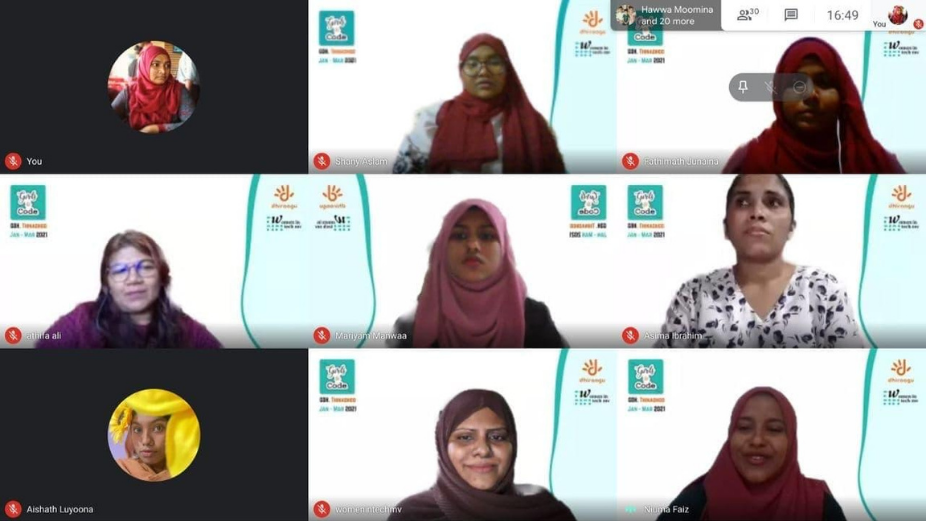 'Girls to Code – Thinadhoo', a Thinadhoo-based program aimed at teaching young girls how to code, has kicked off on 10th January 2021.
The program is being conducted by Women in Tech and Dhiraagu, and will run for two months virtually, at no cost to the participants.
In the program, students will be trained on how to code and taught to develop basic websites using programming tools. At the end of the program, students will know how to develop a basic website, and as a final project of the course, students will be developing a website for a chosen topic.
As coding is typically a male-dominated field, the program seeks to induce greater passion for technology and encourage more girls and women to participate.
Women in Tech is an NGO working to inspire, empower and celebrate women in science and technology. According to the organisation, it is important to encourage and introduce women to these fields through programs such as "Girls to Code".
Telecom giant Dhiraagu, who has partnered with Women in Tech for the program, stated that the company highly prioritizes the empowerment of women in science and technology as part of its CSR initiatives.