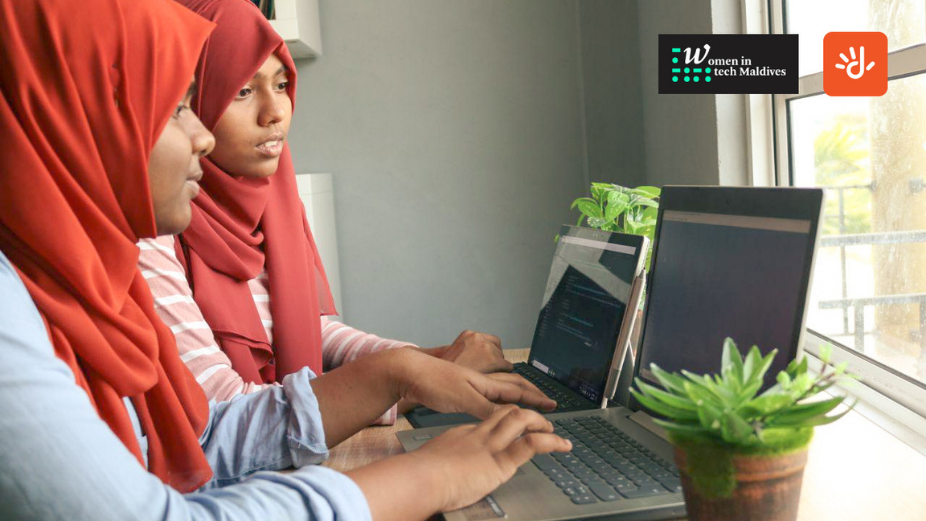 Dhiraagu and Women in Tech Maldives has opened registration for the third program of the "Girls to Code" series to be held in Hdh. Kulhudhuffushi. This programme will be held for two months with the aim of teaching girls how to code and introduce them to the field of technology.
Girls to code is a training series initiated by Dhiraagu and Women in Tech Maldives with the objective of creating interest in technology and increase women's participation in the technology sector.
Classes for the Girls to Code programme will be conducted online for a period of two months starting from 29 August 2021. Girls aged between 14 to 20 years can participate in this programme and are not required to have prior knowledge or experience of computer programming. Participation in the programme is free of charge. Girls to Code program will teach participants to develop websites by using HTML, CSS and Javascript. 
The first series was held in Fuvahmulah in 2019 and in GDh. Thinadhoo in 2021 consecutively. Interested girls living in Kulhudhuffushi can register for the programme by filling and submitting the form  https://bit.ly/girlstocodemv2021 before 15 August 2021.