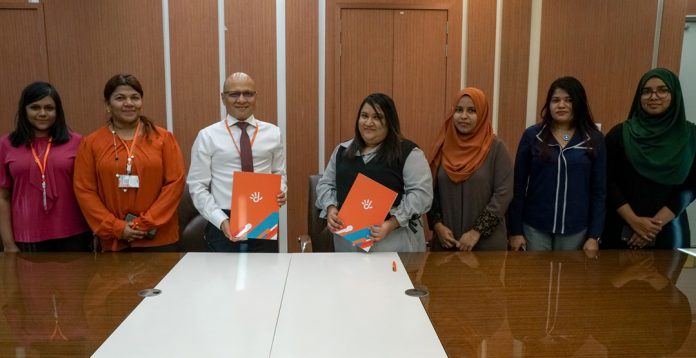 Dhiraagu and Women in Tech Maldives to conduct the "Girls to Code" training series in Fuvahmulah on 22nd September. The program aims to teach girls how to code and to encourage them to use technology.
"Girls to Code" program is aimed at girls aged between 14 to 18 years, who are interested in web development and coding. To get participants for the program the information has been passed to Hafiz Ahmed School, Madharusathul Sheikh Mohamed Jamaaluhdheen School, Fuvahmulah School and, Gn. Atoll Education Centre.
Interested girls can register through Dhiraagu and Women in Tech Maldives social media pages from the 12th of September onwards. According to Dhiraagu and Women in Tech Maldives, the participants do not have to pay any fee in the 2-month program.
In the Girls to Code program, the participants will be taught to develop a web by using HTML, CSS and, Javascript. In addition to this, the participants will be able to develop the web practically. The program is to be conducted in the Institute of Logistics and Technology in Fuvahmulah.
According to Women in Tech Maldives, girls in the technology field are less in number and Girls to Code program is to introduce technology field to girls.
Dhiraagu stated that encouraging girls to use technology is in their CSR program.
After this program, another series of these programs are planned to be held in other regions.