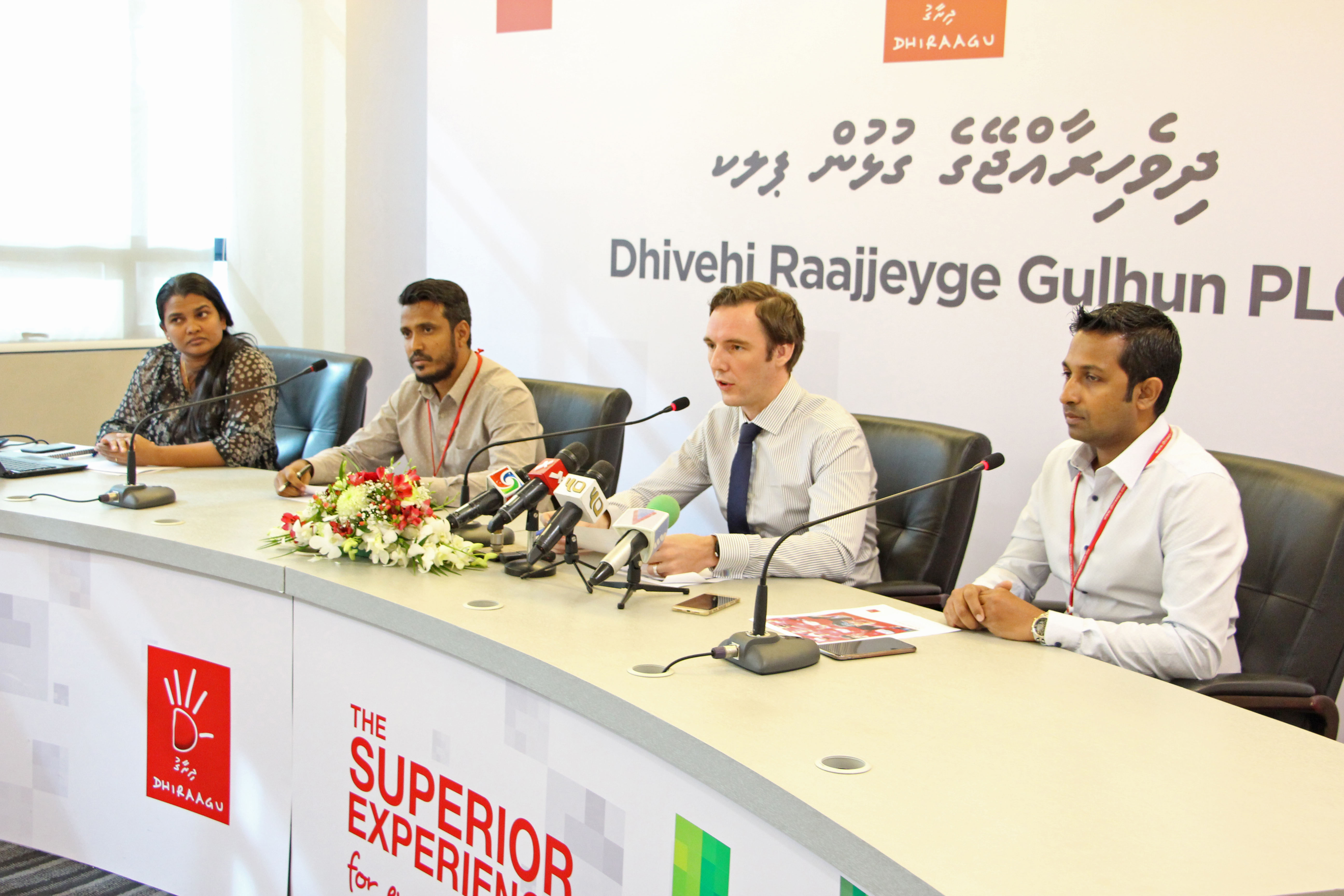 Telecom giant Dhiraagu has announced a 16 percent increase in annual profits for the year 2016, totaling MVR 840 million.
At a special ceremony to announce the financial figures from the 4th quarter of last year, Chief Financial Officer (CFO) Robin Wilson announced that Dhiraagu generated a total of MVR 2.4 billion in the previous year, with MVR 840 million in clean profits, bringing up dividends to MVR 11 per share. This is an increase of 16% as compared to 2015, where the earnings were at MVR 643 million.
According to CFO Robin Wilson, the biggest contributor to the increase was Broadband Internet service. Dhiraagu is the largest and foremost telecom provider in the Maldives, with their services available throughout the entire country.