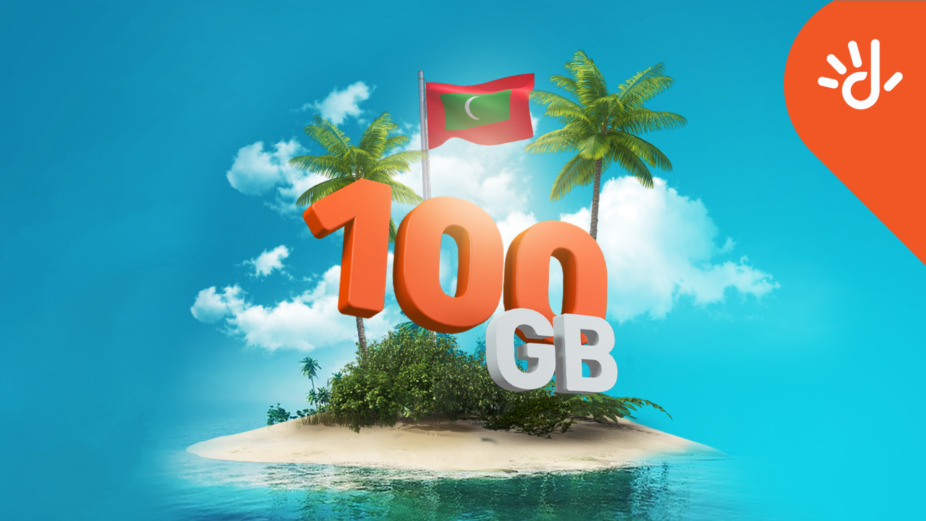 Dhiraagu has announced a special promotion to celebrate the Maldives' 57th Independence Day, under which Dhiraagu Prepaid customers can take a 100 GB add-on for just MVR 125
Customers who are subscribed to any Dhiraagu Prepaid plan can apply for this add-on, including Mamen, Salhi Prepaid, Amar Prepaid and Hello Prepaid plans.
This offer is valid for a period of 5 days from 26-31 July 2022.
All Dhiraagu prepaid customers can also conveniently activate this add-on through the  Dhiraagu App at https://bit.ly/Dhiraagu-App or simply SMS the keyword 'Data125' to 343.  
Dhiraagu continues to enrich lives of our customers by providing them exciting new offers at greater values.
For more information about this add-on, visit https://bit.ly/100GbAddon.