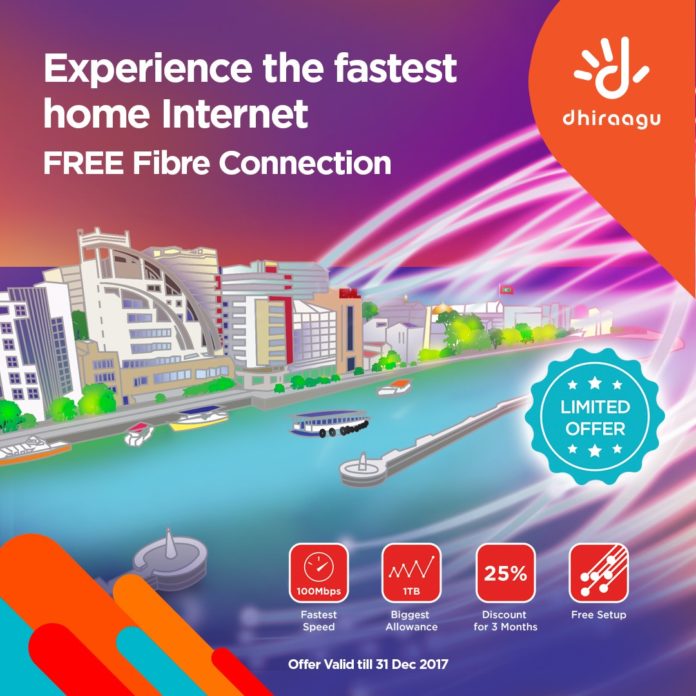 Dhiraagu, the leading telecommunications provider in Maldives announced a special promotion of the company's Fixed Broadband services on 12 November. The fastest internet speed provided in Maldives to the customers is via Dhiraagu fibre to the home 100 Mbps package.
During the promotion, Initial connection for Fibre Connections and ADSL connections will be free of charge and it will go on from 12 November to 31 December 2017. Additionally, for the first 3 months, 25% discount will be given on the monthly connection fee of the fixed broadband packages.
Dhiraagu fibre to the home service is provided in Male', Villi male', Hulhumale' and 17 other islands. ADSL connections are provided to all islands with a large population. 5 Mbps, 10 Mbps, 15 Mbps, 25 Mbps, 50 Mbps and 100 Mbps is available with Dhiraagu fibre broadband.