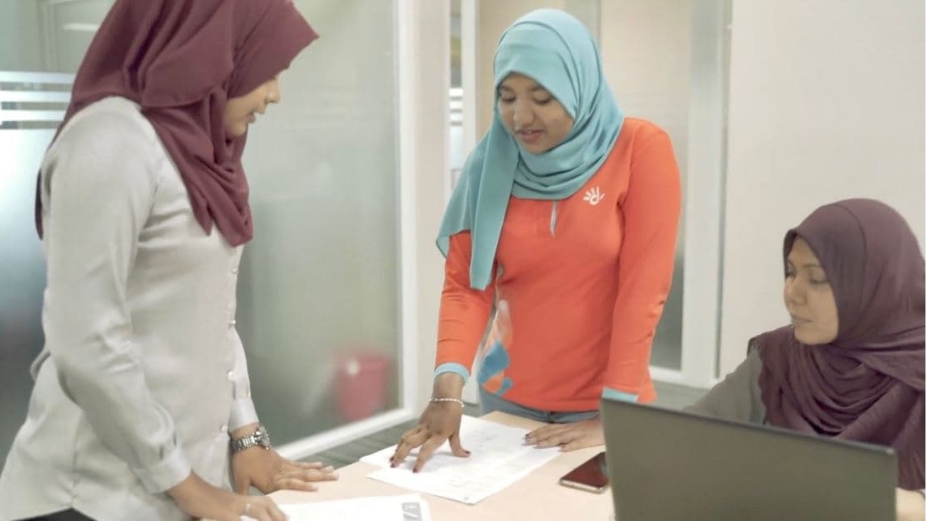 Dhiraagu has opened the application for "Dhiraagu Apprenticeship Program" 2021.
Dhiraagu Apprenticeship Program is one of the key CSR initiatives conducted by Dhiraagu to empower youth. The objective of this program is to develop youth through a structured educational training program, enhance work skills and familiarizing them to the corporate working environment.
The opportunity to participate in this program this year will be open in Male', and in Seenu, Thinadhoo, Ari and Eydhafushi Operation Centres of Dhiraagu. Any Maldivian between the age of 18-30, with an A 'level qualification and above who have not been employed in a full-time job will be eligible to participate in this program.
The program will allow participants to gain experience and training in various fields in Dhiraagu such as Marketing, Sales, Human Resources, Finance, Networks, Business Solutions and Information Systems.
With the evolving changes in the corporate landscape over the years, the program has been modified to support the surge in demand for trained professionals in the industry. Therefore, this year, Dhiraagu has extended the opportunity for Graduates who are seeking to specialize in the Information Technology field. To be eligible, candidates should be a Maldivian between the age of 18-30 holding a Masters or Bachelor's Degree in IT or similar field. The selected apprentices will get the opportunity to get certified training with the best in the industry.
The company has been conducting Dhiraagu Apprenticeship Program consecutively for 12 years. Since 2009, over 214 apprentices have enrolled in the program while some of them are serving in high ranked posts in Dhiraagu and in other various corporate entities.
During the unprecedented Covid-19 pandemic in 2020, the company had a special focus to continue the program virtually. Trainings were conducted by in-house staff specialists on soft skills development, remote working and essential knowledge in areas such as time management, personal management, project planning, presentation skills, and more. Through this program, Dhiraagu strives to enrich the lives of the youth and develop future leaders.
Interested applicants can submit their CVs and relevant documents through http://bit.ly/DAP2021 before 10 February 2021.