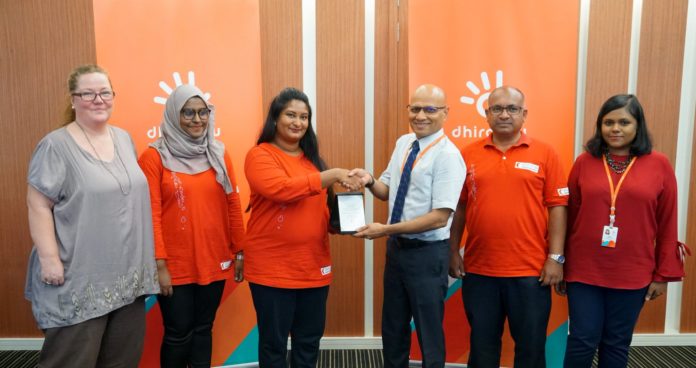 As part of their plans to support the valuable work in humanitarian efforts across the Maldives, Dhiraagu becomes a platinum corporate member of the Maldivian Red Crescent (MRC).
On the World Red Cross and Red Crescent Day, Dhiraagu became a subscribing member of the MRC to pledge their support towards the NGO.
The aim of the subscribing membership is to provide aid and assistance to volunteers of MRC situated across the nation attending to locals during natural disasters and in state of emergencies. The subscribing membership is open to all corporate offices.
Secretary General of Maldivian Red Crescent, Aishath Noora stated that due to Dhiraagu's membership, the NGO will be able to tend to volunteer works across the country with even more ease now. Noora also thanked Dhiraagu for their involvement in building a better and steady community.
Since the formation of the MRC, for the past 7 years, MRC has been providing their services mainly through international donations that they have received from the wider Red Cross Red Crescent global movement.