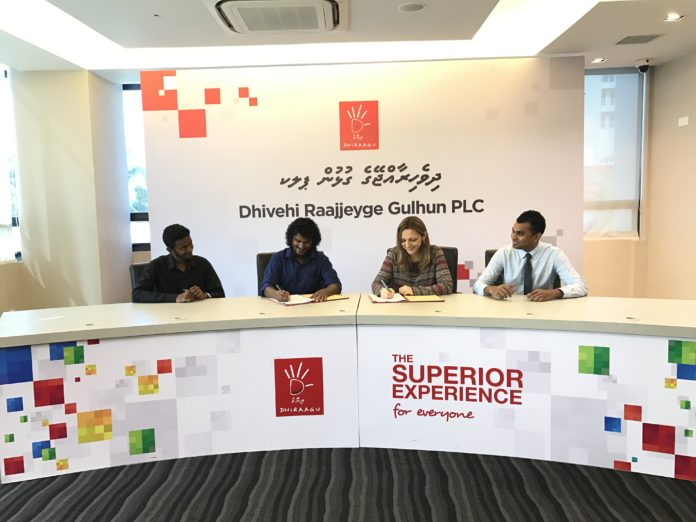 Dhiraagu has signed on to become the official Development Partner of Maldives Fishermen's Associations' Young Fishers Club.
According to Dhiraagu, this is an initiative under Dhiraagu's Youth Development Program, and the objective is to support, develop and educate youth across the country, and assist them in finding job opportunities in the fisheries industry.
The Young Fishers Club launched last year as a pilot program in five different schools in five atolls throughout Maldives. As part of the agreement, Dhiraagu will provide financial and vocational support to the Young Fishers Club, especially relating to communications and technology.