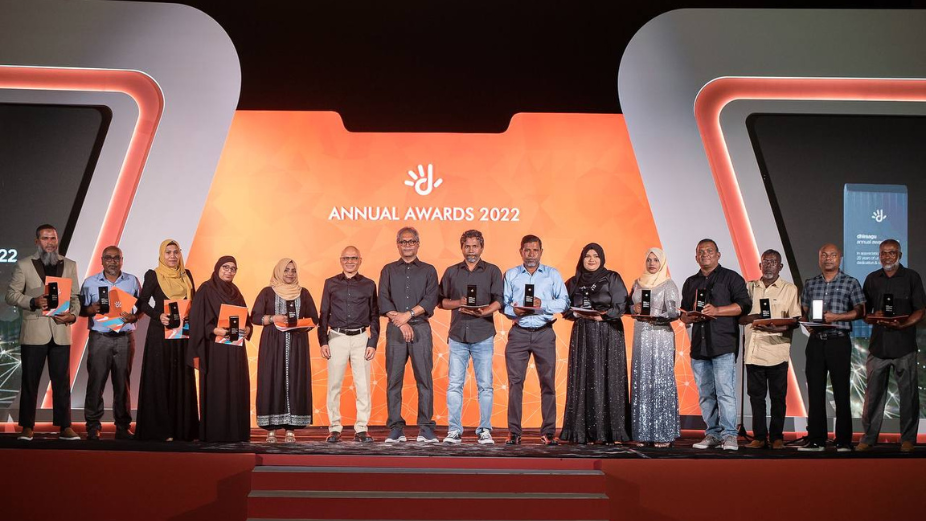 Dhiraagu has hosted its annual awards ceremony to honour the company's long-serving staff and outstanding achievers for their exceptional contributions to the company.
This event is held annually to celebrate and acknowledge the achievements and contributions of staff to the company. The event was attended by the Chairperson of Dhiraagu's Board of Directors, Mr Ismail Waheed and Dhiraagu CEO & MD, Mr Ismail Rasheed as well as members of Dhiraagu's Leadership Team.
At the ceremony held in Kudagiri Picnic Island last night, 29 long-serving staff were honoured, who have been with the company for the last 10, 15, and 25 years. Awards were also presented to 28 staff who have made notable contributions to the company's success – 14 Divisional Merit Awards, 10 Special Merit Awards, 2 Innovation Awards and 2 Outstanding Leaders Awards.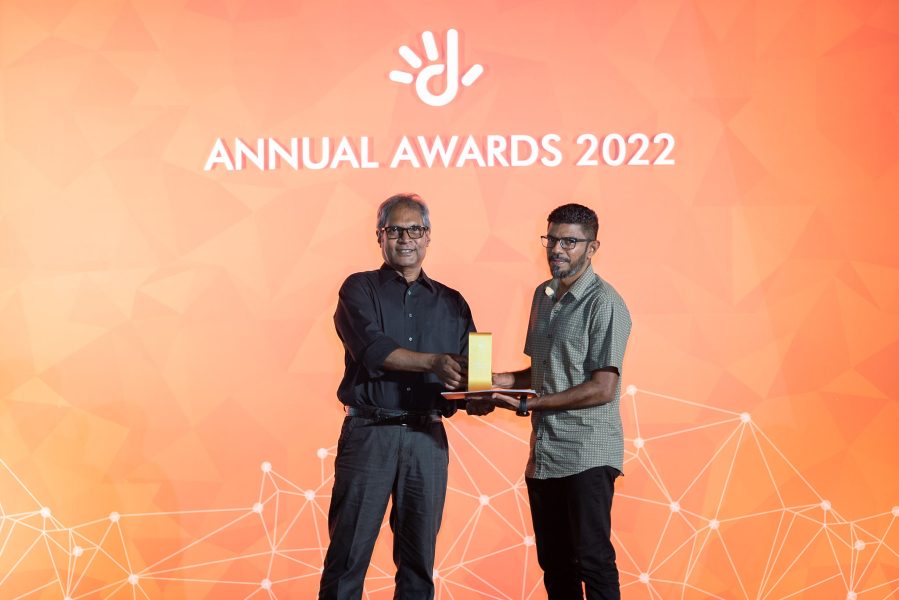 The most prestigious award of the night, the Chairperson's Award, was received by Sinaz, Assistant Manager of Civil Administration. Sinaz is a next-generation emerging leader managing all civil projects across the company. He is one of the most committed and respected colleagues who has served Dhiraagu diligently for the past 6 years.
During his remarks, Dhiraagu CEO & MD, Mr Ismail Rasheed congratulated all the staff who received the awards in recognition of their great contributions over the years. Additionally, he highlighted the important work done by all Dhiraagu staff in connecting the nation and expressed his appreciation for their continued dedication.
Dhiraagu continues to empower and celebrate its staff and support their hard work and commitment to enable the company's customers to 'take on tomorrow' in the digital future.