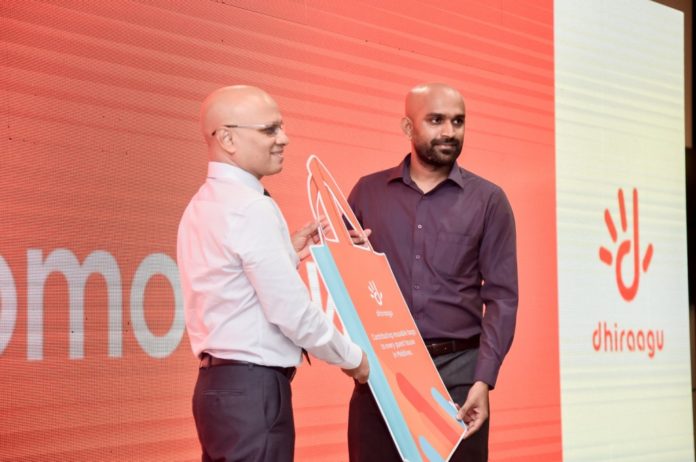 Dhiraagu Guest House Conference was held yesterday at Paradise Island Resort. "Guesthouses Maldives Conference" was a one-day event with business to business meetings, educational sessions, networking events and a host of interactive evening functions organized by Maldives Getaways.
Dhiraagu CEO and MD Mr Ismail Rasheed gave the welcome speech at the conference. In his keynote address, Mr Rasheed focused on contributions made by Dhiraagu towards the growth of the sector. A chief highlight was how Dhiraagu's Fibre To The Home or FTTH  project had transformed fixed broadband in the outer islands and how the project was directly borne out of providing Guesthouses with better and improved connectivity.  The idea was that improved digital connectivity would contribute to increased arrivals and better services in the industry.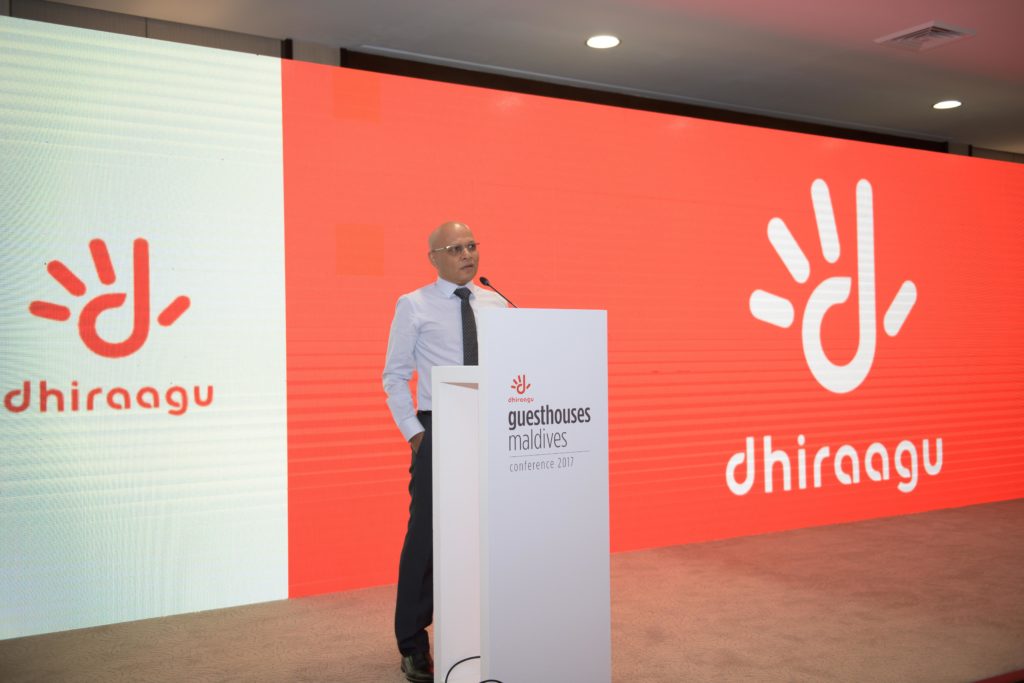 A major theme at this year's Guesthouse Conference was how crucial the wellbeing of the oceans and reef systems is for tourism sustainability. Under Dhiraagu's CSR programme, the company is committed to supporting efforts to reduce and ultimately eliminate plastic pollution in the reefs and ocean. Dhiraagu started a collaboration with Parley Maldives last year to support Parley's global "For the Oceans" movement. At this year's conference, Dhiraagu contributed bags in support of Maldives Getaways' Ban the Bag programme. These multi-use environmentally friendly bags will be distributed to every single Guesthouse in the country with the intention of kickstarting the elimination of non-biodegradable plastic bags in the Maldivian guesthouse industry.
In addition to the reusable bags donation to the guesthouses, Dhiraagu also demonstrated their Guesthouse TV by Dhiraagu – A dedicated TV service for guesthouses.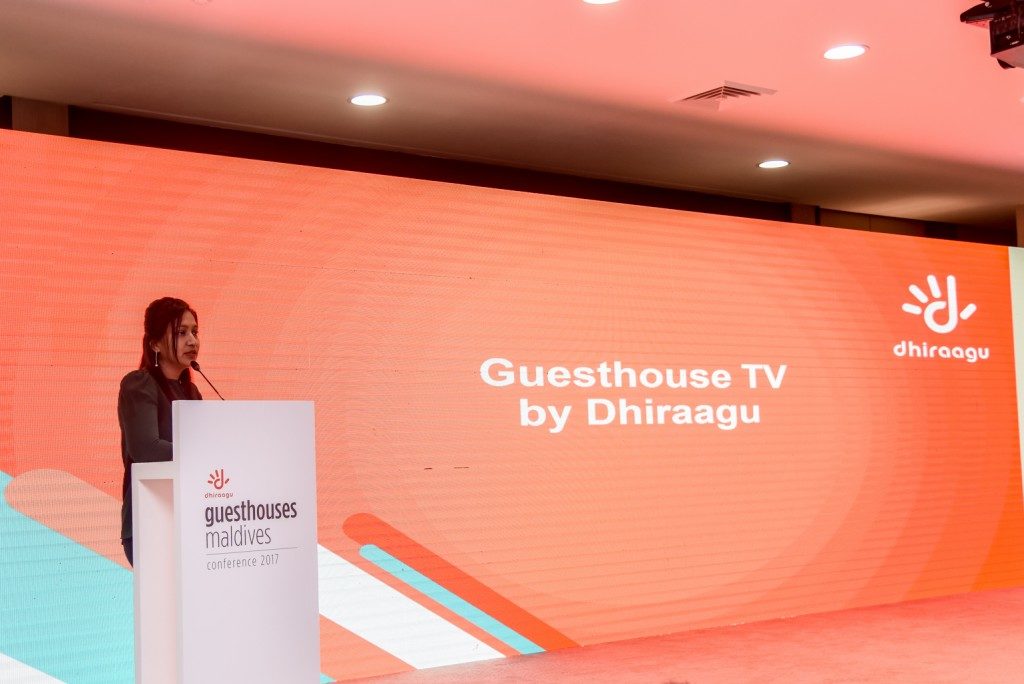 During last year's conference, Dhiraagu launched their dedicated internet to guesthouses called Guesthouse Internet.