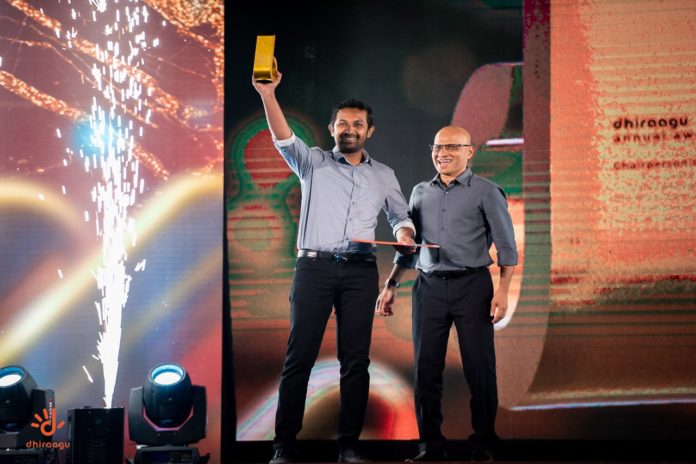 Dhiraagu held its 29th Annual Award 2017 at Club Faru on Friday, 3rd August 2018. The Award function is held annually to reward and recognize performance of outstanding employees.
This year the most prestigious Chairperson's Award was achieved by company's Senior Manager Brand and Marketing Communications Mohamed Mirshan Hassan.
During this year's function, 31 top performing staff were recognized for their exceptional services and were given awards in the following categories – Innovation Award, Outstanding Leaders Awards, Special Merit Award and Divisional Merit Award.
One of the key highlights of this year's award function is the new look of the award trophy itself. After the rebranding last year, Dhiraagu Annual Awards trophy for this year was changed to align with the new branding of the company.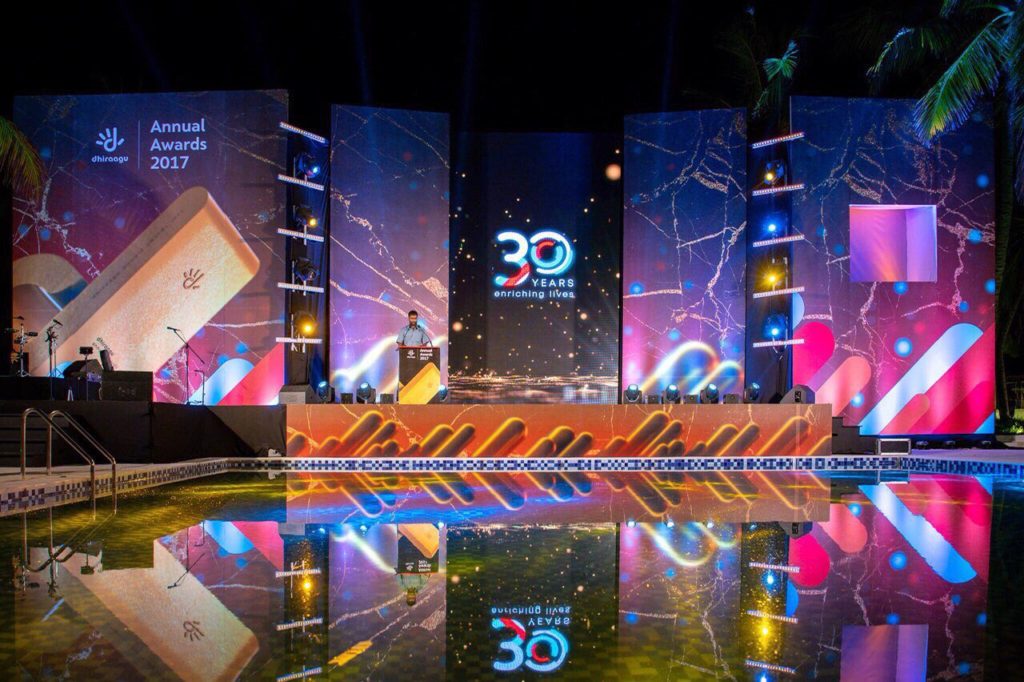 Dhiraagu is a company that attached great importance and value to its staff and gives special focus to ensuring employee satisfaction through a variety of means including attractive remuneration and benefits, opportunities, training and welfare. The Annual Award function in this regard is part of a larger effort undertaken by the company to convey its appreciation and recognition of the talent, commitment, dedication and service of its staff.
As the leading telecoms and digital services in the Maldives, with a staff base of over 600 which comprises of 99% Maldivians, Dhiraagu consistently ranks amongst the most desired places to work in the Maldives.
As Dhiraagu is preparing to celebrate their successful 30 years of service in the Maldives, the company continues to excel and push the boundaries in developing talent that will allow the company to help customers make the most of the digital future.