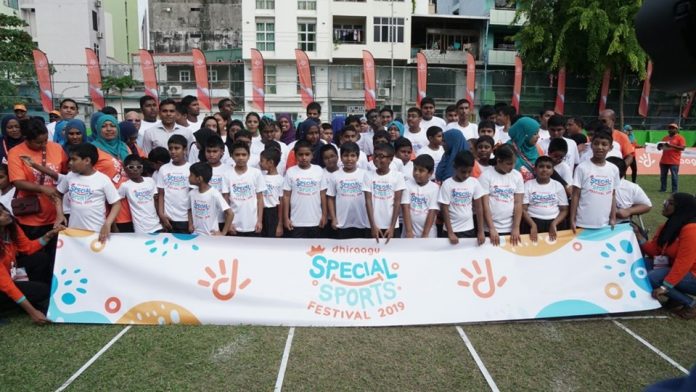 Telecommunication giant Dhiraagu has hosted the 9th edition of it's Special Sports Festival 2019′ at the Henveiru Stadium in the capital city, Male'.
The annual festival saw the participation of over 400 children. First held in 2011, the annual event, held under the company's Corporate Social Responsibility programme, seeks to provide opportunities for children with special needs to participate in sports activities. It also strives to increase collaboration between institutions and advocate for people in need of special care.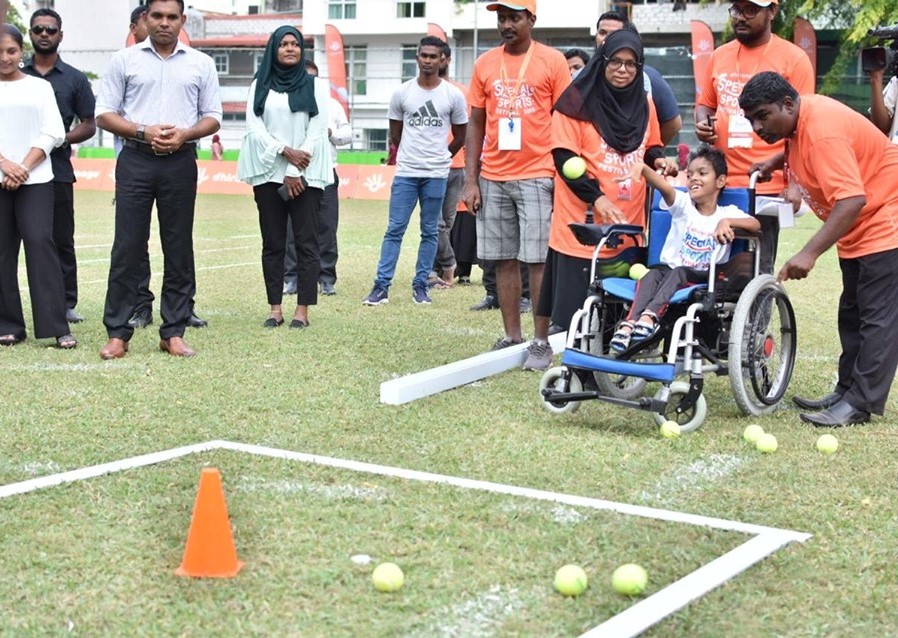 Vice President Faisal Naseem also attended the festival and participated in the closing ceremony.
Speaking at the festival, the Vice President echoed the administration's policy of not leaving any citizen behind, especially children with special needs. Noting the merits of hosting such events, the Vice President stated that it served as a means to recognize and improve their potential.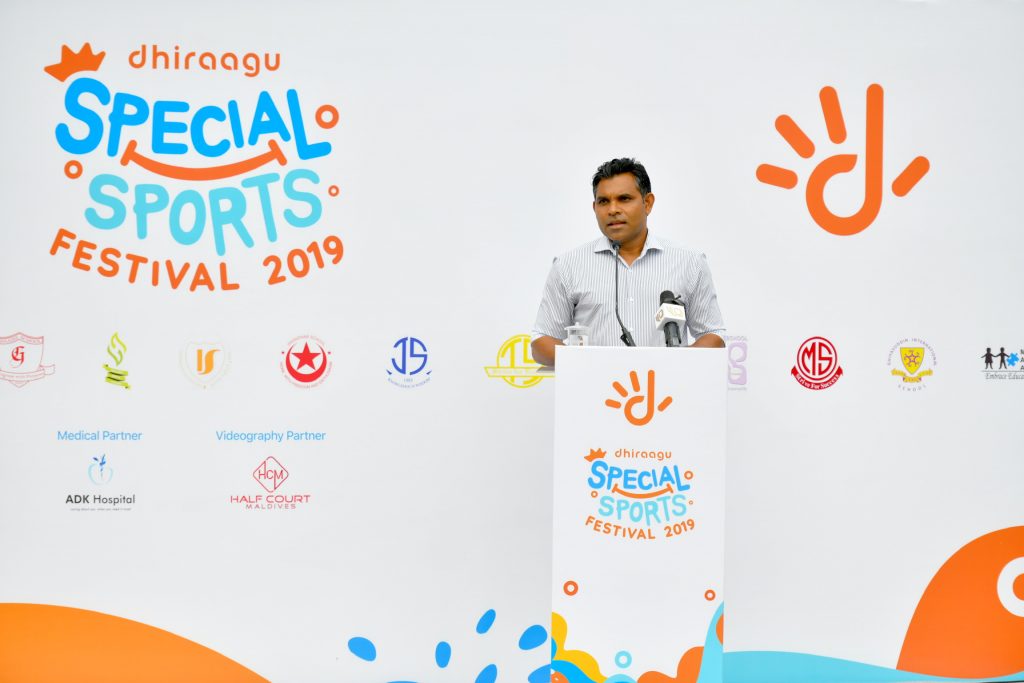 Emphasizing on the administration's efforts to ensure a responsible and productive community, the Vice President noted the importance of providing children with special needs with avenues to develop their talents further and achieve their true potential. He also urged Government offices and private companies to provide employment and development opportunities for such individuals. 
In addition to the Vice President, Minister of Education Aishath Ali, and Minister of Gender, Family and Social Services Shidhatha Shareef took part in the event.