Dhiraagu, in collaboration with Male City council, has established 15 hubs for hotspot in Male', Hulhumale' and Vilimale'. The inaugural ceremony for "Dhiraagu Hotspot" was held in Sultan Park on 26th May 2019.
Speaking in the ceremony, CEO and MD of Dhiraagu, Mr. Ismail Rasheed explained that the "digital raajje" program by Dhiraagu is carried out to connect all citizens by a digital network. He thanked the Male' city council for the opportunity to provide free wifi to all residents of Male'.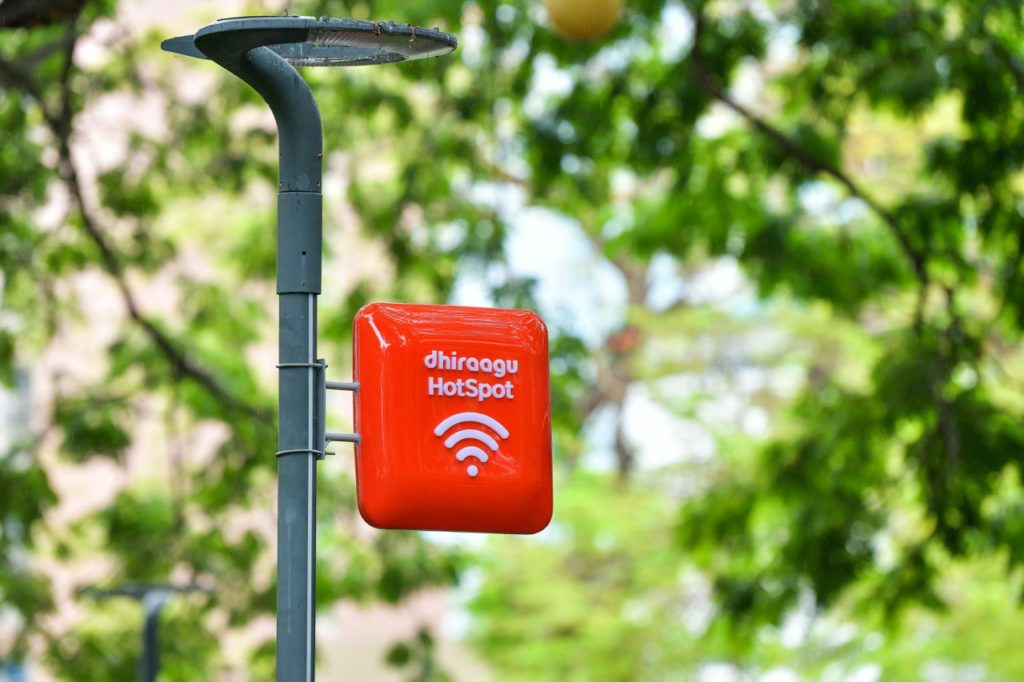 Customers of both Ooredoo and Dhiraagu networks have 30 minutes of free wifi. However, only customers of Dhiraagu are able to choose specific internet packages for specific locations.
According to Dhiraagu, they are always working to provide all necessary modern facilities needed for a digital future in Maldives.