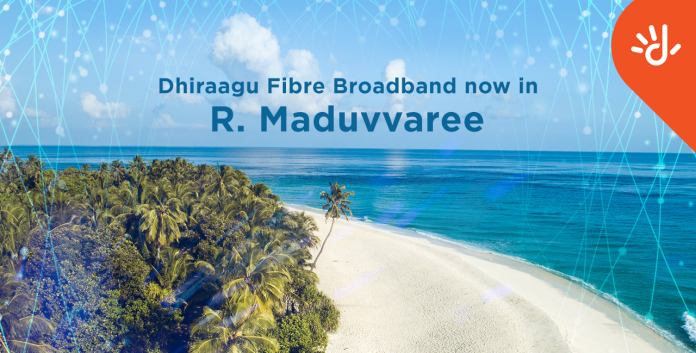 Dhiraagu has launched its high-speed Fibre Broadband in R. Maduvvaree.
With this new expansion of our Fibre-to-the-home, we are allowing the island community to enhance their digital experience and join the largest and the fastest fibre network in the country.
Dhiraagu launches the service at a time where high-speed internet connectivity has become essential to our everyday lives. Whether it is to stay connected, access to remote education or simply stay up to date with the current affairs, a reliable network is necessary. With Dhiraagu Fibre Broadband, we are allowing our customers to choose from a great variety of packages and enjoy the biggest data allowances available in the market.
"It gives us immense pleasure to further expand our Fibre Broadband network, introducing our high-speed connectivity and providing a quality stable connection to new communities. We aim to deliver on our brand promise and empower our customers to 'take on tomorrow'" stated Mohamed Mirshan Hassan, Senior Manager Brand and Marketing Communications at Dhiraagu.
As a result of our continued investments, high-speed Fibre Broadband service is now available to 75% of national households making their lives easier, smarter, and more rewarding. Our Fibre Broadband network is the largest high-speed data network in the nation, which provides an unparalleled experience to communities in 61 islands across the country
Dhiraagu continues to play a pivotal role in enriching lives and empower people through building strong, inclusive digital communities