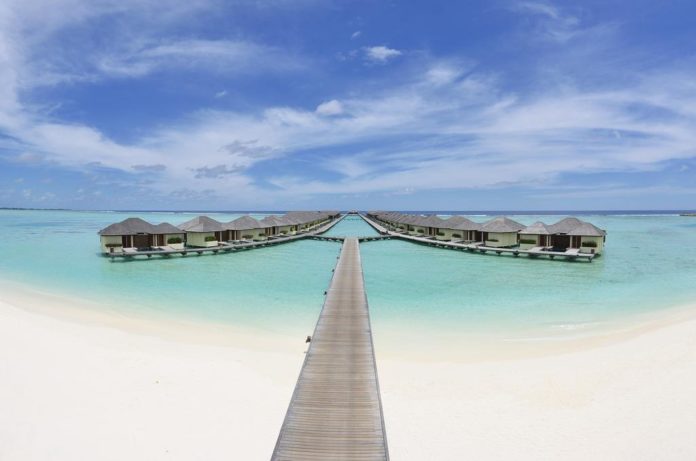 Maldives Getaways, organizers of Dhiraagu Guesthouses Maldives Conference 2017 have announced that they are to host the 2nd edition of the conference at Paradise Island Resort and Spa on the 23rd of September 2017. The conference is set to take place at the newly built, state of the art, multi-purpose conference hall at Paradise Island Resort.
Guesthouses Maldives, a product of Maldives Getaways is the only platform in the Maldives promoting the guesthouse industry in the international markets for the past three years. They have taken the liberty to participate in over 20 international travel fairs and produced three version of Guesthouses Maldives Magazine (2015, 2016 and 2017 edition). Maldives Getaways signed with their partners for the conference on the 28th of August 2017.
The conference will link leading figures in the guesthouse industry with tourism sector stakeholders such as tour operators and hotel suppliers. A total of 200 guesthouse proprietors and managers have confirmed their participation. Representatives of top online travel agents such as Expedia and Booking.com have been lined up as participants for the conference. More than 50 International and local budget based agents solely focused on the budget industry of Maldives are expected to be in attendance at the conference.
Guesthouses Maldives is offering free listing on their print magazine for all guesthouses who take part in the 2nd edition of Guesthouses Maldives Conference. The magazine is expected to be distributed across the globe to leading travel trade professionals which give the maximum exposure to guesthouses. The magazine is published in English with a total of 5000 copies printed and freely distributed to all interested parties across the globe, including suppliers, travel agents and other businesses.
"Guesthouses Conference" is a one-day event held annually with business meetings, education sessions, networking events and interactive evening functions held exclusively for the guesthouse industry. This is an invitation only event with participants carefully selected, personally invited and verified against our strict qualification criteria. By the end of the conference, everyone will walk away feeling satisfied after one day of networking and make new business connections.