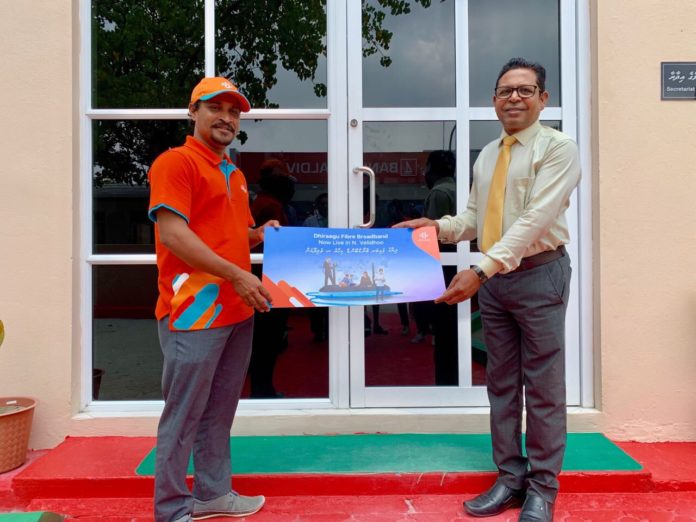 On the journey to expand the digital services provided by Dhiraagu, their High speed fiber broadband service has been officially launched in N. Velidhoo. This marks the third island from Noonu atoll where this service was inaugurated. The service is currently available to the households and the businesses of the island without any hindrances.
Dhiraagu is carrying out the process of expanding this service at a very fast pace. Dhiraagu High speed fiber internet gets inaugurated in some area of the country every day. Since 2016 till now, 70% of the country's population has been given access to the High-speed fiber internet including  Male, Hulhumale, Vilimale and 47 other islands.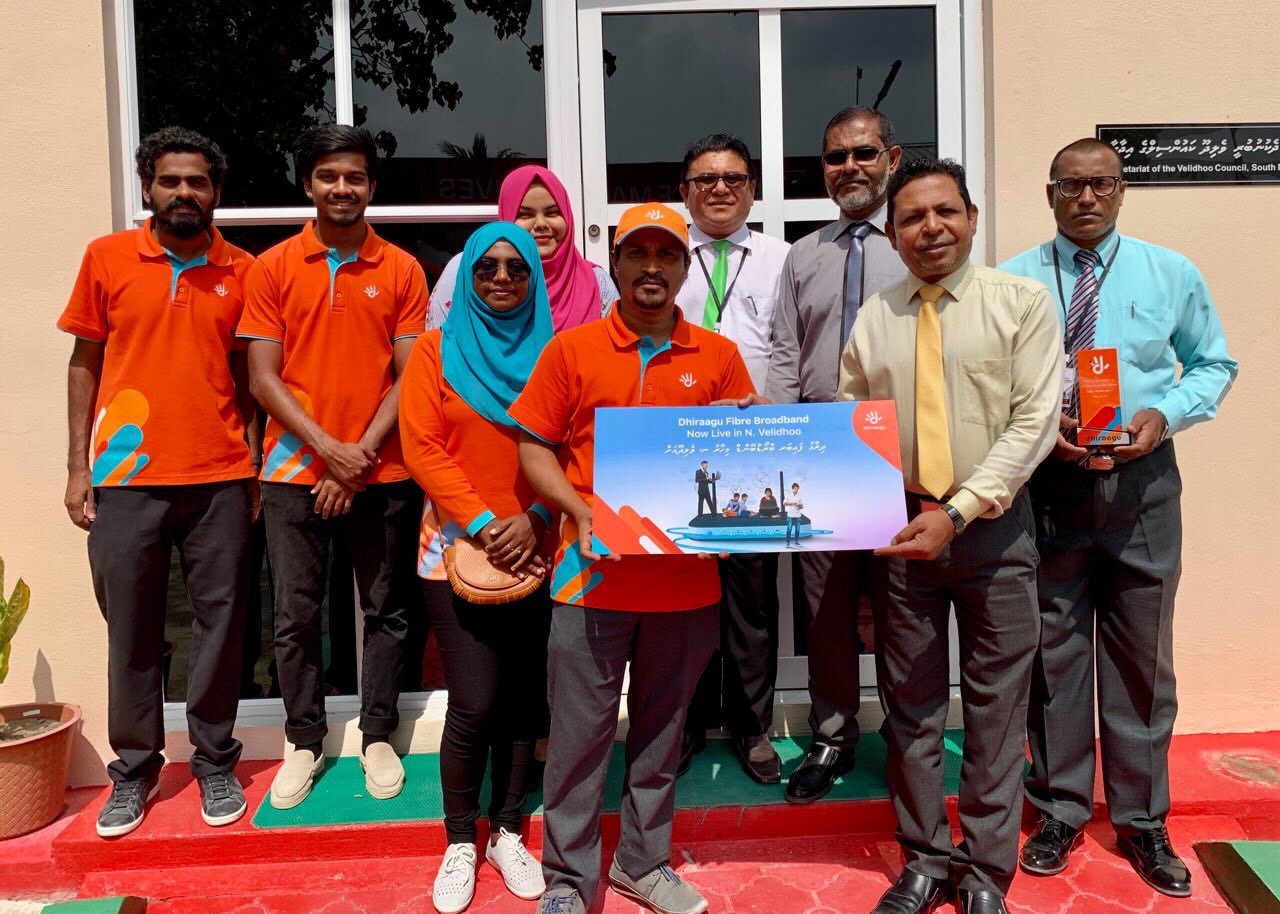 Fiber broadband is the latest technology used to provide broadband services. Dhiraagu fiber broadband is currently the internet service with the quickest internet speed and a package of 1 TB.
Dhiraagu has also started a promotion offering a free connection of Fibre broadband with a 25% discount on monthly fee applies for the first 3 months on any fiber broadband connection till the end of this month.
Dhiraagu is a company that is developing along with the constantly evolving technologies and lifestyle. In addition, Dhiraagu is a company who cares for its customers, is quality and reliable and always works to provide convenient and future-friendly services.